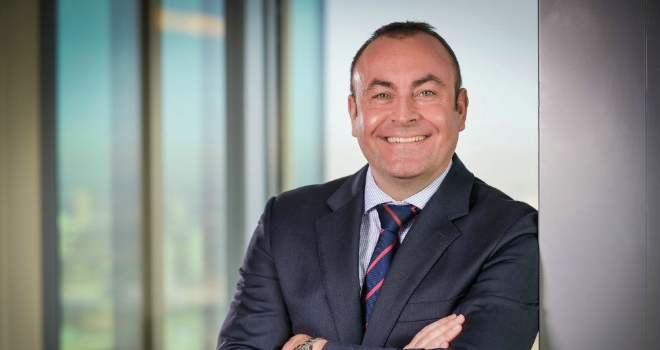 "Green Mortgages need consistent support at the highest levels if they are to become the norm rather than a strand of alternative lending. "
I don't tend to make many New Year resolutions but this year I did, and that was to recycle more.
Now let me clarify that I haven't neglected my recycling obligations in the past, although I did conclude that I could do better. The importance of doing that bit more to help the environment or save energy is all too evident, and this also applies within the mortgage market.
It makes me proud to say that Barclays is at the forefront of the Green Mortgage movement. We first launched in April 2018 and have recently added eight new partner house-builders to this initiative. Essentially, this rewards homebuyers who choose to buy an A or B EPC Energy Efficiency Rated new build home with lower interest rates on their mortgage. Home movers purchasing a new build property could achieve savings of up to £375 - on a typical mortgage of £150,000 over the five-year fixed rate term - with further savings achieved through reduced bills associated with an energy efficient new build home.
Of course, we are not the only institution championing this area of lending. Since our launch, the Alliance of Green Building Councils published a new report detailing how mortgage providers can help accelerate low carbon transition. The report sets out the standard for Green Mortgages which is now being tested as part of an EU-backed pilot scheme. Standards which would establish energy performance thresholds to create real reductions in financial and climate risks for mortgage lenders.
In October we saw energy provider E.ON team up with BNP Paribas to develop and pilot its own Green Mortgage. Under the scheme, movers, first-time buyers, and remortgagors will be able to use their mortgage to borrow via a linked 'energy efficiency home improvement loan'. This emerged at a similar time as analysis from the Bank of England which found that homeowners living in energy efficient properties are less likely to be in payment arrears. Energy performance ratings and borrower income and mortgage arrears of 1.8m properties were studied by Benjamin Guin and Perttu Korhonen from the central bank. The data outlined that around 1.14% of energy-inefficient homes are in mortgage payment arrears, compared with 0.93% of energy-efficient properties. When considering a number of variables, the findings concluded that the "energy efficiency of a property is a relevant predictor of mortgage risk".
Earlier this month the Dutch civil service scheme ABP committed €500m to Green Mortgages. Prior to this, we saw the Welsh government launch legislation to provide Welsh Help to Buy borrowers with larger equity loan sizes when buying a home with smaller energy bills. All of which amounts to impressive momentum across Europe, and a growing weight of data highlighting the potential benefits attached to this type of lending/borrowing.
Green Mortgages need consistent support at the highest levels if they are to become the norm rather than a strand of alternative lending. This will take time. Although this is being helped by the emergence of modern construction methods based on sustainable energy-efficient processes and materials. With more of your clients switched on to doing that bit extra for the environment or looking for a low-carbon, sustainable lifestyle, maybe it's time to look even closer at Green Mortgages. They are the present as well as the future.