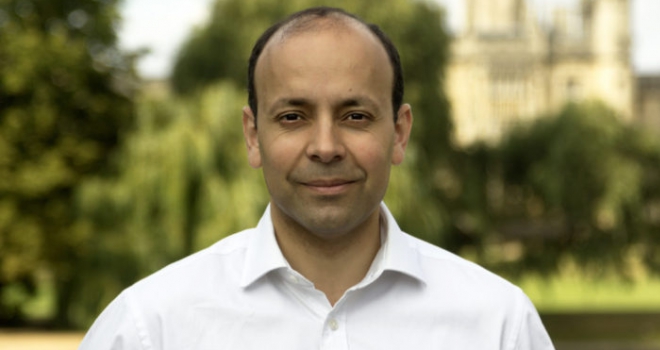 "Customers can ask a chatbot preliminary questions before moving to speak with an adviser at a later stage when their situation becomes more complex."
By 2066, the number of UK residents aged 65 years and over is expected to rise to 20.4 million – more than a quarter (26%) of the entire population – and many of those are sleepwalking into later life without a properly planned and funded retirement.
We are storing up problems for ourselves as we fail to engage the ageing population with pensions and retirement planning. A recent study suggested that 35% of people in the UK either have no pension or are unaware that they have one. Of those who said they did have one, 36% weren't sure how much was in their pot. It's not a good position to be in for a third of people to have such low levels of interest in how they fund their life after work.
Increasing the level of engagement with customers about their retirement planning is a worthwhile pursuit. Financial services providers do face challenges in reaching their older customers. Often they have insufficient customer data and are constrained by legacy tech, relying on posted information packs, emails or phone calls to reach customers. However, there are a variety of emerging digital solutions that are unlocking new ways for firms to engage with their customers around later-life planning.
Artificial intelligence (AI) and AI-powered, cloud-based conversational platforms (chatbots) along with intelligent nudges are examples of an emerging technology that could have a tangible impact in this space.
In the retirement market, intelligent chatbots can offer comprehensive information around a customer's financial situation – from how many pots they have to how much they need to save to achieve their retirement ambitions – and build an extensive library of necessary responses. That's where the AI comes in: these chatbots 'learn' new phrases and answers, enabling them to respond to questions in an engaging, genuinely conversational way. In a world of hyper-personalisation, intelligent nudges are a powerful way to engage with customers when and if they need it.
Abaka has seen plenty of anecdotal evidence from clients that suggests customers enjoy interacting with chatbots, particularly within older age brackets. That is unsurprising, and anyone who tells you that consumers approaching retirement age "don't use technology" is misguided. Consumers in the 60 plus bracket are one of Facebook's fastest growing user groups. They bank on their smartphones. They're Netflix streamers, Spotify listeners, Uber Eaters, who enjoy talking to Amazon's Alexa.
The benefits for financial services firms of adopting AI-powered solutions like chatbots to drive customer engagement are clear. Chatbots can be implemented within an organisation's existing digital infrastructure relatively easily. They can be tested quickly and rapidly scaled. They allow providers to kick-start new conversations with their customers, gain new insights on what each customer needs in terms of support – whether that's a direct to consumer offering or a full meeting with a financial adviser.
In the pensions advice space, customers can ask a chatbot preliminary questions before moving to speak with an adviser at a later stage when their situation becomes more complex. Chatbots allow advisers to spend more time advising, rather than performing administrative tasks. This significantly improves the efficiency of the advice process, and we've seen a real increase in customer engagement as a result.
The future financial security of the ageing population is a matter of commercial and strategic imperative for the financial services sector. There is already some innovative work happening in this space, where providers are working to improve customer engagement and later-life planning. AI-powered conversational platforms are a great example of a technology that can help providers to do that.