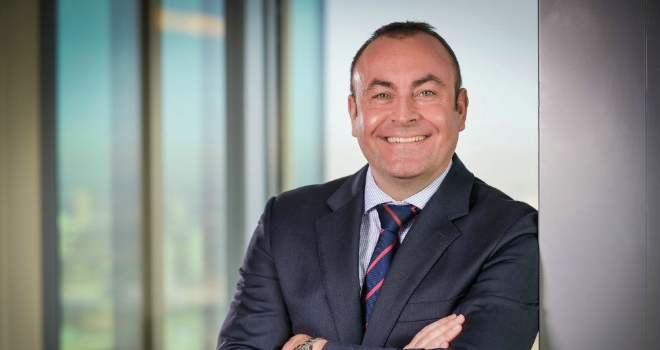 " Rising business volumes will continue to be prominent throughout the remortgage market in Q4. "
In our Q2 remortgage review I concluded that the majority of mortgage lenders believed demand for remortgage finance would continue to grow in the following quarter, especially with house purchasing likely to remain static. So, let's see if this not so earth-shattering prediction came to fruition.
However, before doing so, it's prudent to round up Q2 activity with some help from IMLA's latest Mortgage Market Tracker. This data outlined that, for the second time in the last twelve months, the number of homeowners acting to protect themselves from the effects of higher rates and secure the most affordable deals on offer increased in the quarter directly before a much-anticipated increase in the Bank of England's base rate. A similar spike in activity was said to have occurred in Q3 2017 – ahead of the first rate rise in a decade, from 0.25% to 0.5%.
In other positive news, the Tracker also showed that over three quarters (76%) of remortgage applications via intermediaries resulted in a completion – up from 70% in the previous quarter. Elsewhere in the market, the picture was generally positive, with nearly 9 in 10 (88%) of all mortgage applications leading to offers. The vast majority (95%) of brokers reported having a confident outlook for the mortgage industry to round off a pretty healthy picture of the remortgage and general mortgage market moving into Q3.
This positive outlook was further underlined by the first official Q3 remortgage figures from UK Finance. The trade body's Mortgage Trends Update for July 2018 revealed that the residential remortgaging market saw its strongest July in over a decade, as homeowners pre-empted the latest Bank of England rate rise by locking into attractive fixed-rate deals. Breaking this down, there were 46,900 new homeowner remortgages completed in the month, some 23.1% more than in the same month a year earlier. The £8.7bn of remortgaging in the month represented a year-on-year rise of 26.1%.
Sustained intermediary influence was highlighted in data from conveyancing provider LMS which suggested that more than four in five borrowers who remortgaged in July used a broker to do so. It found that 83% of remortgages completed during the month had used a broker – up from 70% in July 2017 and the highest figure recorded by the firm.
In terms of products, the data showed that five-year fixed rate deals remained the most popular product type as they were said to make up 43% of July transactions, up from 42% in June. Two-year fixes accounted for 24%, down from June levels of 25%. Variable rate mortgages increased slightly in popularity but remained a very small part of the market, accounting for 3% of remortgage business, up from 1% in June.
Moving into August, according to figures from the Bank of England's Money and Credit report, house purchase and remortgage approvals both rebounded. The number of mortgages approved for house purchase was suggested to have increased to 66,440 in August, indicating higher mortgage lending levels in the coming months. Remortgage approvals, which the Bank of England described as "volatile in recent months", increased to 53,125 - the highest figure seen since November 2017.
UK Finance's latest Mortgage Trends Update for August 2018 revealed that there were 37,100 new homeowner remortgages completed in the month, some 0.3% fewer than in the same period a year earlier. The £6.5bn of remortgaging in the month represented the same value year-on-year. Buy-to-let remortgaging saw relatively strong growth, due in part to the number of two-year fixed deals coming to an end. A factor which suggests that while new purchases in the buy-to-let market continue to be impacted by recent tax and regulatory changes, many existing landlords remain committed to the market.
The remortgaging market may have softened slightly to reflect borrowers locking into attractive deals in the months preceding the Bank of England's base rate rise. However, activity remained strong in September and there is still plenty of optimism amongst lenders and intermediaries that rising business volumes will continue to be prominent throughout the remortgage market in Q4. This is further underlined by CACI data - focusing on the period September to December 2018 - which highlights that £82bn worth of market maturities are taking place over this four-month period. And with more and more homeowners seeking intermediary advice to get the best out of the current remortgage market, these are the kinds of opportunities which are simply too big for the intermediary market to ignore. With that in mind Q4 looks likely to be a busy one for all concerned within the remortgage marketplace.