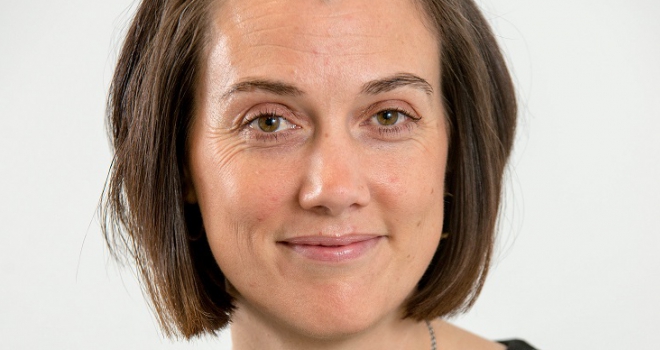 "There has never been a more favourable time for brokers to grow their business in the first-time buyer market"
Purchasing your first home is a rite of passage, but the imbalance of supply and demand in the UK housing market is currently putting additional pressure on those keen to get on the property ladder.
However, with the government focus on building new homes to address the shortage, further boosted by schemes such as Help to Buy, additional choice is now available for people seeking to move away from parents or out of rented property into a home of their own.
It's logical that anyone new to house buying should seek independent advice to help guide them through the process and ensure they get the best deal.
And in the current climate, there's even more reason to enlist the services of a broker when choosing a mortgage for added reassurance and support. Consequently, there has never been a more favourable time for brokers to grow their business in the first-time buyer market.
New Build
The increase in new-build properties presents a real opportunity for brokers to support clients by navigating the complex purchase process. It's a sector which has unique challenges and intermediaries should ensure they have a good understanding of what those seeking a new build mortgage will require.
Knowledge of lenders who specialise in new-build and can work with brokers to deliver a great customer experience is essential. Offering access to Help to Buy loans, competitive high loan-to-value (LTV) mortgages, providing early certainty on whether they will lend on a particular development, or ensuring day one instruction of valuations will all help increase efficiency and ensure the broker can deliver a great experience for their client.
Accord launched its bespoke new-build proposition in September last year after a successful pilot. As a new-build lender, not just a lender that does new-build, we invested in the creation of dedicated new-build teams, alongside a range of new or enhanced initiatives and improved criteria – such as 90% lending on houses and flats - to provide an end-to-end, first-class service to brokers. Eight months after launch, new-build accounts for over 10% of our total lending.
With new-build, there's also the chance for brokers to offer additional value to the customer experience. Those with a 'black book' of useful contacts such as conveyancing solicitors and snagging inspectors to recommend will not only endear themselves to clients for offering help at such an important time, they are more likely to get referrals for going above and beyond.
Likewise, many brokers have received positive feedback from clients on receipt of an Accord Welcome Box. The complimentary hamper, packed full of treats to celebrate a new house purchase, is sent to first-time buyers or home movers who have completed a mortgage with Accord, on behalf of their broker. It's just one of the ways we show our commitment to supporting brokers to develop their businesses.
Help to Buy
The figures recently released by the government revealed lending through its Help to Buy scheme reached a record £3.4 billion last year, an increase of more than £500 million on the previous year.
Whilst there's little denying the success of the scheme, or the benefit it has brought, especially for first-time buyers who account for 80% of those using the scheme, it's not been without its concerns, such as potential house price inflation or increased profits made by housebuilders since its launch in 2013. There are also questions around what happens to the remaining 20% of house purchasers who will be excluded from the scheme in 2021 and will the regional caps be feasible with the current rate of house price inflation? Brokers will increasingly be called upon to help navigate the process and offer advice and guidance on the best routes for house purchasers.
As part of my role, I've forged a partnership with Homes England in order to improve its understanding of the intermediary market and support its digital transformation within the broker channel. This close working relationship has enabled us to lobby on issues such as the second Help to Buy affordability sustainability check to improve customer outcomes and help to shape policies.
Likewise, by working alongside Barratt Developments we understand the challenges developers face and how, as a lender, we can improve service and policies on key areas such as lease terms and down valuations.
Common sense approach
Many first-time buyers are millennials who do not neatly fit into the 'standard' mortgage application. They may have challenges which impact their income, credit history or employment. They may also be reliant on parents to support them for this first move. This complexity can often cause frustrations for brokers who can't get the best products for their client.
At Accord, a fifth of cases we accepted in the last quarter of 2018 had some element where we applied a common sense approach, which we call 'Principle Based Lending.' This essentially means our underwriters can lend where it makes sense. Complemented with our new-build helplines to enable brokers to speak directly to specialist new-build underwriters, our increased flexibility means we are often able to offer borrowers specialist lending solutions at high street rates.
Whether brokers are looking to grow the number of new-build cases, or just want to be more confident in their existing offering, the current market conditions are definitely advantageous. There's plenty of guidance and advice available to support, such as the Accord Growth Series content hub, which is now subscribed to by more than 3,500 brokers. Providing free access to blogs, podcasts and practical guides, the series included a 'New Build Market Cheat Sheet' and a customer guide on 'Things to do in your new build in the first year' which brokers can download and give to clients.
Being up-to-date with the latest regulations, knowing the intricacies of the application process and having a suite of additional touches can really impress clients and will ensure solid foundations for a successful business.