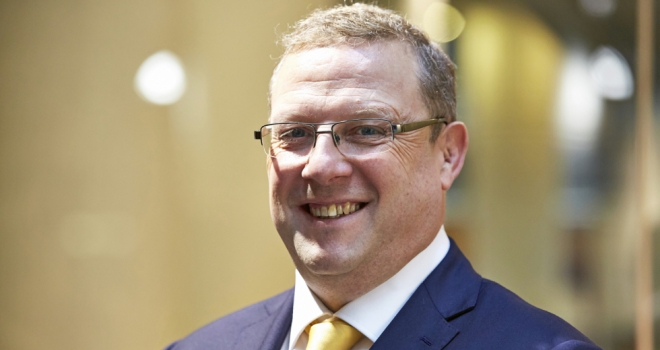 "The audience for specialist lenders is potentially huge – and growing, and lenders and brokers within this market can provide some real benefits. "
The specialist lending market is becoming one of the fastest growing sectors in the mortgage industry. According to the Intermediary Mortgage Lenders Association, specialist lenders' gross annual lending has increased by 19% year-on-year.
One of the reasons for this significant increase is that specialist lenders can deal with more complex applications – those often rejected by high street banks using traditional credit scoring. These include customers with complex or multiple sources of income, such as the self-employed, entrepreneurs and contractors; a vital and growing sector currently making up 15% of the total UK workforce.
Another portion of the specialist lending market is devoted to customers with an adverse credit rating – including those with a small blip in their credit history such as an expired credit card, missed phone bill or a change in bank account.
Whilst the reasonings behind these marks are usually easily explained and the borrower has a good credit history before and after the event, this is usually enough to receive a 'computer says no' response. Many of these customers are not repeat offenders, yet the automatic credit scoring system is unable to differentiate this, leading to an increasing number of borrowers turning to specialist lending for affordable solutions.
The specialist lending market also caters for those with County Court Judgements – another growing population. Figures from the Registry Trust found that the number of consumers with CCJs hit its highest level in 2017, with 1,138,058 judgements registered in England and Wales.
Some brokers have remained cautious of specialist lending, not wanting to deal with complex customers, believing the case will take longer, or unfamiliar lenders. Here though, is a fantastic opportunity for brokers to engage with a growing pool of customers with unique circumstances and needs which can't always be addressed by the high-street. And more often than not, a complex case will not take much more time to process than a 'vanilla' borrower.
And if this audience wasn't wide enough, the specialist lending market is still an option for the 'vanilla' customer. For example, bringing loans and second charges are only offered through specialist lenders and these specific types of products can really meet the needs of certain costumers.
The audience for specialist lenders is potentially huge – and growing, and lenders and brokers within this market can provide some real benefits. Most importantly, by assessing applications on a case by case basis, specialist lenders are able to use the human touch to take each and every borrower's unique situation into account – and identify the most suitable product. For brokers, however, who still feel unsure of specialist lending territory, they only need to turn to a mortgage desk provided by a Mortgage Club or Network, educational conferences and communications, and lenders for help and guidance.
As the specialist lending sector continues to grow we hope to see more and more brokers taking advantage of these opportunities, so they can help every single customer find the best solution for them, regardless of their circumstances. After all, it is a broker's duty to help individuals access the financial support they need.