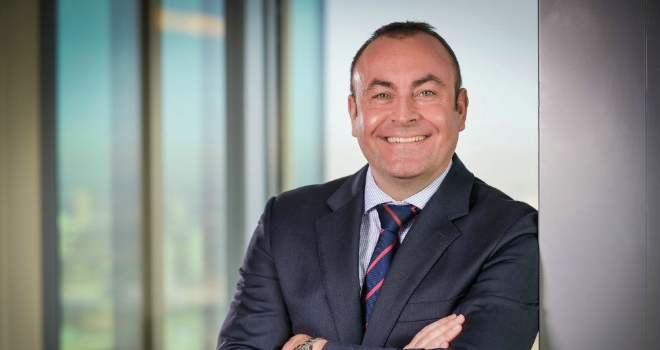 "A postcode can spark a whole dinner party discussion or sit largely ignored in the corner."
A postcode can spark a whole dinner party discussion or sit largely ignored in the corner. It's not unusual to hear tales of snobbery in areas where neighbouring postcodes are held in higher regard than others. On the surface this may come across as somewhat pretentious but it's also prudent to point out scenarios where such boundaries can make a significant - or not so significant - difference to health, wealth and education.
Access to the best local doctors' surgery or hospitals could become a factor, especially when it comes to pregnancies. Home and car insurance premiums are based, in part, on postcode and can often differ from one street to another. And we all know that there can be eye-watering price differentials between neighbouring postcodes. A longstanding factor in the homebuying process is education, and catchment areas for preferred schools will always feature highly on many house-hunting lists.
Postcodes may be important for many differing reasons, but how did they originate? Growth in the volume of mail post Second World War meant that a nationwide postcoding scheme was required to sort this influx by machine rather than by hand. The task of coding the whole country was carried out in stages, and was finally completed in 1974. Fast-forward to 2017 and the launch of Barclay's first ever Postcode Property Index. The purpose of which is to identify the postcodes from the UK's top twenty cities which have seen the fastest house price growth over the past year. The data showed that B16, covering Ladywood in Birmingham, to be leading the way, with regional cities overtaking London thanks to rising employment and attractive affordability levels boosting demand for housing and pushing up prices.
The Index showed individual postcodes to be bucking the national housing market trend. B16 saw property prices rise to an average of £171,121 in the past 12 months, an increase of 17% – significantly more than the 5% increase experienced by the city as a whole. In Scotland's capital city of Edinburgh, those living in EH2 saw their property values rise by an average of nearly £50,000, or 14%, in just one year. However, the UK's other capital cities did not fare as well. The average price growth in London fell to just 2%. Clapton saw the largest price increase, but this still only came in at 5%. Belfast's property market also struggled, although the BT5 postcode saw house price growth significantly outperform that of the wider city. Cardiff saw steady if not exceptional price growth. The area of Adamsdown experienced the largest increase, with the average price of a property in this postcode now over £170,000.
This data demonstrates how changeable the property market is across all regions of the UK and within many major cities. And it's important for homeowners, potential buyers and the industry as a whole to be aware of regional growth and how particular postcodes within these regions are performing. In recent times London has been a major focal point when it comes to house prices, and it was encouraging to see large scale consumer and media interest in this regional data. This is especially evident if you take into account an article in the Guardian back in August which revealed that, for the first time in half a decade; more people are leaving London than are moving to it. Net migration away from the capital was suggested to have exceeded 80,000 people a year, with a lack of affordable, spacious and good-quality housing a major factor in the exodus. Although London will undoubtedly continue to be an attractive location for some, it's evident that availability and affordability factors are resulting in people seeking housing and employment away from the capital.
The majority of Britain's property hotspots highlighted in the Index were previously ignored areas where prices were low and often industrial wastelands going through a regeneration process. This highlights the continued demand for development land and the UK's appetite for affordable housing. Not to mention how swiftly social demographics can change and postcodes evolve. It also emphasises the importance attached to local knowledge and the need for intermediaries to have a firm grasp of how pockets of the property market are performing as well as on a national level. Following on from the recent housing-related announcements it will be interesting to see how the results of next year's Postcode Property Index compare, and which area will be top of the housing pops.