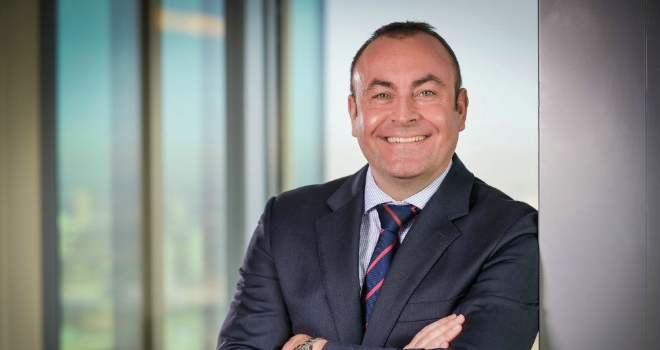 "Even stronger levels of Brexit uncertainty continued to fuel the remortgage market, with buyers keen to lock into the option of a lower rate."
In our Q3 remortgage market review I pointed to the £82bn worth of market maturities which were set to take place over the last four months of 2018, so how did such a wealth of opportunity translate into business volumes?
Before we delve into this, let's take a whistle-stop tour of remortgage activity outside the English borders in Q3.
Wales
Remortgage activity showed steady gains, with 4,900 new Welsh homeowner remortgages completed in the third quarter, some 2.1% more than in the same quarter a year earlier. The £0.61bn worth of remortgage business was 8.9% more year-on-year.
Scotland
Strong remortgage activity was cited as 9,200 new Scottish homeowner remortgages completed in the third quarter,13.6% more than Q3 2017. The £1.18bn of remortgaging was 18% more year-on-year.
Northern Ireland
1,800 new homemover mortgages were reported to have completed in Northern Ireland in Q3, a rise of 5.9% compared with the same quarter in 2017. The £0.24bn of new lending represented a 4.3% year-on-year increase.
This is according to data from UK Finance. In summary, remortgaging remained strong across the UK, reflecting the large number of fixed rate loans coming to an end as well as a strong customer desire to lock into new competitive rates.
Entering into Q4, remortgaging was reported to have hit its highest level in almost a decade. UK Finance's Mortgage Trends Update for October 2018 revealed that there were 50,500 new homeowner remortgages completed in the month, some 23.2% more than in October 2017. The £9.2bn worth of remortgaging was suggested to have increased 22.7% year-on-year.
This performance certainly reflected the optimism and opportunities generated within the remortgage market. October was also a month when we released the findings from our 2018 Barclays Home Improvement Report. One of the main take-outs being that the average Brit now stays in their property for 19 years before moving, and regularly updates their home in this time. The report emphasised just how many homeowners are committed to doing up their homes. In fact, a huge 79% of homeowners made home improvements over the past two years, and 73% wanted to make improvements over the next 12 months. Figures which further underlined the potential attached to this sector.
In November, property buyers and sellers were suggested to have sat tight due to Brexit uncertainty, with sales expectations for the coming three months hitting the lowest level since the EU referendum result.
A report from the Royal Institution of Chartered Surveyors (RICS) said that the number of people looking for a new home fell in November, with the net balance of -21% down from -15% in October. It added that the number of new properties being listed for sale fell for the fifth consecutive report and the number of new appraisals by property valuers was also down in comparison to a year earlier.
But how did this affect the remortgage market?
Well, after reaching its highest level, data from UK Finance showed steadying levels of activity in November. Breaking this down there were said to be 39,600 new homeowner remortgages completed in the month, up 1.3% from November 2017. The £6.8bn worth of remortgaging business reported over the course of the month was the same year-on-year.
At the time of writing, there are no official figures released for December, but even stronger levels of Brexit uncertainty continued to fuel the remortgage market, with buyers keen to lock into the option of a lower rate before the end of March. To help highlight this, Moneyfacts reported that the motivation to remortgage is at an 11-year high, in part, due to the difference between a fixed rate two years ago and current SVRs.
The average two-year fix was 2.31% in January 2017, while the average SVR was suggested to be around 4.9% – a gap of 2.59%. According to Moneyfacts calculations, reverting to an SVR could lead to borrowers seeing a monthly increase in their mortgage bill of nearly £280 (based on a 25-year term £200,000 mortgage), or £3,352 a year. Remortgaging at an average two-year rate of 2.53% would decrease payments by nearly £260 a month, or just over £3,000 a year.
Seeing the potential pounds and pence value attached to remortgaging can really hit home with clients. Especially in times when more and more homeowners are looking to improve rather than move and lock into deals that not only save them money but also provide additional security.
Q1 will be interesting period for the financial services industry and the whole of the UK. Whilst I expect activity levels to be slow and steady, I don't foresee any major let-up in the demand for the raft of highly competitive remortgage deals currently on offer.