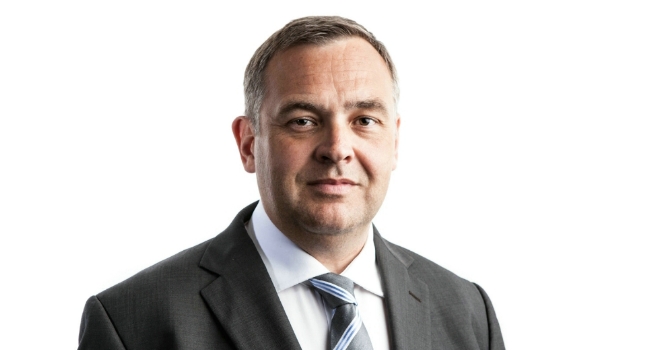 This piece, the latest in our look back at some of the Financial Reporter Award winners over the decade since they began, is with Rob Jupp, CEO at Brightstar Financial - who won Best Mortgage Packager and Best Short Term/Bridging Broker in 2013.
Why was winning a Financial Reporter Award important for Brightstar?
In 2013 we were named Best Mortgage Packager and Best Short Term/Bridging Broker at the Financial Reporter Awards.
We have since been presented with nine other awards by Financial Reporter and we've won a total of 63 national awards across a range of disciplines since we formed Brightstar in 2011. Most recently we achieved first place in The Sunday Times Best Small Companies to Work For.
We challenge ourselves to be the best in everything we do, and awards are recognition for our people that they are maintaining consistently high standards. At Brightstar, we invest a lot of effort in creating a supportive environment that helps individuals and teams to realise their true potential because we believe that sustainable success can only come from a healthy culture.
Those Financial Reporter Awards six years ago were an important stepping stone for our business, especially as they are entirely voted for by intermediaries. They were important recognition that we were headed in the right direction.
What has changed for your business since 2013?
So much has changed in the last six years. We have grown our business, employing more people and moving into larger office space.
We have also grown our offering for brokers, most recently introducing a Later Life Lending proposition, which is a real growth area and should be on the radar of every intermediary.
And we have focused on developing our people and our role within the industry. Brightstar was an early adopter of the Women in Finance Charter and has been a trailblazer and ambassador for this campaign ever since. We have been a pioneer in championing awareness about employee wellbeing and mental health issues and, in 2017, we opened a Wellbeing Room which provides our people with a dedicated space to relax and unwind as part of our Mental Health Action Plan. And, of course, we have just achieved first place on the Sunday Times Top 100 Companies to Work For list for 2019.
We have come a long way since 2013, but we don't stop striving to improve and we'll continue to invest in developing our people and delivering the highest of standards to our customers and partners.

What do you think has been the best development in the industry since 2013?
The growth and development of the specialist mortgage market has provided real choice for customers who don't fit the cookie cutter approach of high street lenders. We've seen so many new lenders come into the market, with great products, new ideas and a customer-focused approached that have opened up this sector and the opportunity to buy a home or refinance for a new group of customers.
What advice would you give a business hoping to scoop an award this year?
Invest in your people, because they are your greatest asset and can be your greatest advocates. If you can develop the right culture, high standards will follow, and these will be recognised by awards.

If you could pick one song to play at the Financial Reporter Awards party, what would it be?
How about Good Old Sussex By the Sea – it's the song that Brighton & Hove Albion run out do for their home matches.