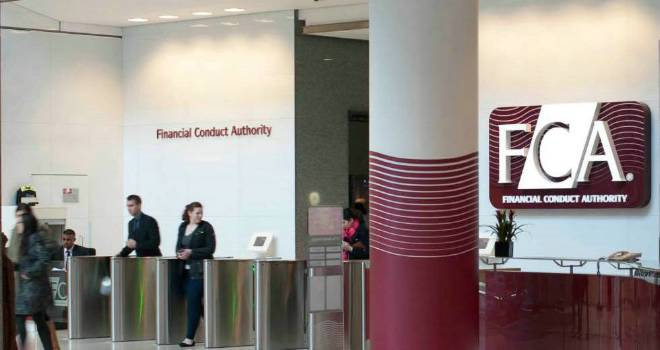 An FOI request to the FCA in regard to the highest ever regulatory banking fine levied against Barclays found that no Barclays employees were subject to disciplinary action by the FCA in connection with the offence.
Panacea Adviser, who submitted the request, said:
"Many small regulated adviser businesses will see that this 'Orwellian' approach to disciplinary action with absolutely no sanctions being applied to any member of the banks staff (whose 'actions outcome' has resulted in the largest ever UK regulatory banking fine) as treating bank staff guilty of bad behaviour in a preferential way when compared to themselves."
The FCA imposed the financial penalty of £284,432,000 on Barclays Bank for failing to control business practices in its foreign exchange business in London.
Between 1 January 2008 and 15 October 2013, Barclays' systems and controls over its FX business were inadequate according to the FCA. These failings gave traders in those businesses the opportunity to engage in behaviours that put Barclays' interests ahead of those of its clients, other market participants and the wider UK financial system. These behaviours included inappropriately sharing information about clients' activities and attempting to manipulate spot FX currency rates, including in collusion with traders at other firms, in a way that could disadvantage those clients and the market.
Some of those responsible for front office management were aware of and/or at times involved in this misconduct, according to the FCA investigation.
Barclays also engaged in "collusive behaviour" in which traders from different banks, including Barclays, formed tight knit groups and communicated through electronic messaging systems including chat rooms. Certain groups described themselves or were described by others using phrases such as "the players" – one chat room participant referred to himself and others in the chat room as "the 3 musketeers" and commented "we all die together".
They then attempted to manipulate fix rates and trigger client "stop loss" orders (which are designed to limit the losses a client could face if exposed to adverse currency rate movements).
This involved traders attempting to manipulate the relevant currency rate in the market, for example, to ensure that the rate at which the bank had agreed to sell a particular currency to its clients was higher than the average rate at which it had bought that currency in the market to ensure a profit for Barclays.
The FCA also found examples of inappropriate sharing of confidential information by spot FX traders and sales staff, including sharing client identities and information about client orders. Disclosing these details gave other market participants more information about the activity of Barclays' clients than they would otherwise have had, creating significant potential for client detriment.
In the annual Mansion House speech last month, Bank of England governor Mark Carney pledged that from next year, senior managers of banks and insurers will be held directly accountable for failures in their areas of responsibility.
Following the publication of the Bank's Fair and Effective Markets Review, Carney said that "the Age of Irresponsibility is over"; individuals must be held to account for their own conduct, and firms must take greater collective responsibility for market practices.
Carney said:
"To give these measures teeth, key elements of the Senior Managers Regime should be extended to all firms active in wholesale FICC markets, including dealers and asset managers. That means all senior managers would have clearly defined responsibilities and would be answerable for training, certifying and monitoring the material risk takers they supervise. The FCA should oversee compliance, redeploying resources to focus on Senior Persons. In turn, these individuals would be on the hook for promoting compliance within their organisations. Incentives will be aligned."