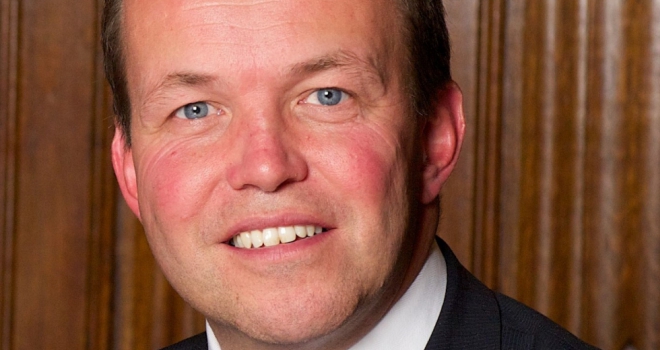 The next Autumn Report from the Equity Release Council will show that the number of overall consumers served by the industry for the first half of 2019 is down on the same period in 2018.
Speaking at today's FSE London, which took place at Old Billingsgate in the heart of the City of London, David Burrowes – Chairman of the Council – gave a sneak preview of its Autumn Report which will be published in a couple of weeks.
He said that while the number of consumers served by the equity release industry for the first six months of the year were down on 2018's figures, the figures were still consistently high by historical standards.
Burrowes (pictured) also pointed out that the number of products available to prospective equity release customers had continued to increase during the period, as had the options available, coupled with a decrease in the pricing of lifetime mortgages.
"The first half of the year has continued to remain strong," said Burrowes, "but there has been a slight dip in the number of consumers serviced compared to 2018. However, the product choice has never been greater, and we now have 221 products available whereas two years ago we had less than half that number. Last year certainly cemented our position within mainstream financial services – a third of all mortgages taken out by borrowers over the age of 50 were for lifetime mortgages."
Burrowes did suggest that the later life advisory profession needed to help individuals look at later life wealth in a more rounded way, citing the constant talk of 'holistic financial advice' and asking whether the industry was in a position to deliver this effectively.
"We need to ensure consumers are fully informed about all their available options, the guarantees, and the signposting to this," he said. "The Council is looking at standards, ensuring they are fit for purpose and that they have evolved. We'll be shifting to a principles-based approach."
Burrowes also highlighted a number of new initiatives from the Council that would be coming to fruition over the next few months, including its consultation on equity release standards, the results of which would be published in November, plus its ongoing work into a new competency and qualification framework which he said would be launched by the end of 2019.
Finally, Burrowes also confirmed he would be standing as a prospective Conservative Party MP at the next General Election in the constituency he lost in 2017, Enfield Southgate.