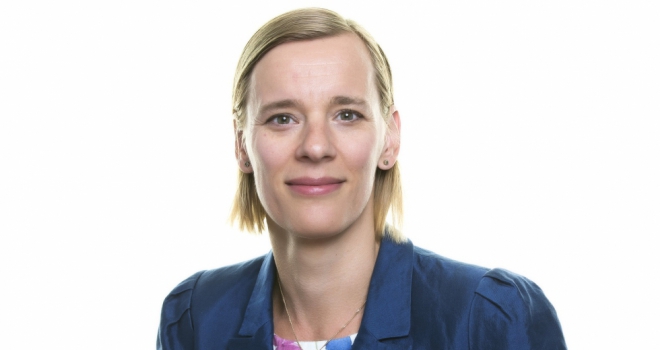 There is a strong likelihood that increased competition will force more lenders out of the mortgage market in the future, along with future consolidation of existing players.
That was the view from a panel of lender representatives who were taking part in 'The Great Lender Debate' at today's FSE London, which took place at Old Billingsgate in the heart of the City of London.
Following its recent purchase of the Tesco Bank mortgage book, Esther Dijkstra of Lloyds Banking Group, (pictured) said: "Looking back we did need more competition in the market and we got it via the challenger banks and the specialists. However, increased competition has clearly put pressure on margins, and we've seen lenders having to leave the market. I think that will continue over the next 12 months and therefore there will be more opportunity to buy closed lenders."
Jeremy Duncombe of Accord Mortgages said that you could now argue there was too much competition in the market, while Robert Sinclair of AMI said the FCA had greater evidence about the number of lenders advisory firms were using in any given year.
Citing examples where one firm used 102 lenders while another stuck to three, Sinclair warned firms who are using a very small number of providers that it is "those firms who only use three lenders that are definitely on the radar of the regulator".
The panel were also asked about the future of mortgage market should the UK leave the EU, with or without a deal. Andy Dean of Nationwide Building Society said that the mortgage market had shown "a great deal of resilience" but that uncertainties like Brexit are not helpful. "If there's an impact on house price inflation or the cost of funding, for example, then that's not helpful," he said. "However, there are a lot of positives in our market and it is still likely to be a major focus for the Government."
Chris Pearson of HSBC argued that, in the case of a no-deal Brexit there were a number of things the Government could do to mitigate the impact on the housing market including the cutting of rates, while Adrian Moloney of OneSavings Bank said that the market was fortunate there had been a sustained period of "really low rates", however "the longer the uncertainty drags on, the longer it stops people making decisions".