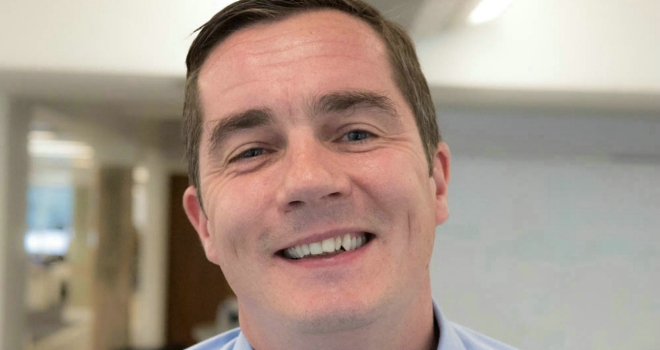 "Small developers are currently being held back in key three areas: land, finance and skills."
The latest housing figures from the Government are cause for some concern. In the first quarter of 2016, just 35,530 homes began construction, down 9% from the same period last year.
For the 2015/16 financial year, a little under 140,000 properties were started, a paltry 1% rise on the previous year.
These figures are a disappointment. They make clear that while the Government is saying the right things on addressing the housing shortage, those words are not currently being supported with sufficient action. Previously the Government has talked of building a million new homes by 2020 - a laudable target, but the fact is that we are absolutely miles away from hitting it.
So what needs to change? How do we get housing construction moving again in order to address the chronic shortage of supply?
As a nation, we are too reliant on the very big housebuilders. And that over-reliance is holding us back. These giants are working at full pelt, but there are only so many projects they can take on at any time. Instead, we should look to support the thousands of small developers up and down the country who, with the right backing, are nimble and enthusiastic about getting homes built.
These small developers are currently being held back in key three areas: land, finance and skills.
First, land. An investigation by the Guardian last year found that the nation's nine biggest housebuilders have 'landbanked' more than 615,000 housing plots. More must be done to push the largest housebuilders to use that land, or sell it to developers who will. There's also the public land which is currently unused. The Government is taking steps to make this land available, but it has thus far been a slow process.
That takes us to the second issue: finance. Back in 2008, almost three quarters (72%) of development finance lending came from banks and building societies, according to CBRE. By 2014, that figure had dropped to 39% as a result of the more stringent, post-crisis liquidity rules and a more conservative attitude towards lending.
Few small-scale development projects fall within the strict bounds of what a more traditional high-street bank wants before it will lend, but they are still quality projects that will provide badly needed housing. More has to be done to help smaller developers fund their projects. The alternative lender market already accounts for 14% of all development loans. That will surely have to grow.
Finally, there's the skills shortage which is already hurting the construction market. As a report from the Chartered Institute of Builders said last year: "The skills shortage facing construction is compounded by those entering the industry not being suitably qualified for the job, which can create 'hard-to-fill' vacancies."
If Britain votes to leave the EU, it has been said that it could compound that shortage. One of the nation's biggest housebuilders has said that a Brexit vote would put "even more pressure in terms of skills shortages" on construction firms.
On top of that, there's the issue of an ageing workforce. That same report from the CIOB last year suggested that 19% of the construction workforce is set to retire in the next five to ten years.
Clearly there is a lot of work to be done on attracting the right people, with the right skill sets, into the construction industry and then retaining them. Until that happens, productivity - the building of the thousands of houses that we need up and down the UK - will continue to limp behind target.
Nonetheless, there is some cause for optimism. The Government has taken encouraging steps to open up land - last month it announced that up to 10,000 new properties, both commercial and residential, would be developed on sites around railway stations in the next few years.
What's more, the developers we speak to every day are full of energy and ideas. They have the drive to take on ambitious projects, and not just in London either.
For example, in March a project by Crosslane Residential Developments which we funded was completed in Nottingham, converting offices into 23 residential units. It was the largest residential development in the city since the credit crunch, with around 60% of the properties pre-sold, which highlights the demand that small-scale developers are already meeting. We have funded other developments in Birmingham, while there has been plenty of interest from areas like Bristol and the home counties too.
The desire to build is there. Now more needs to be done to give those developers the tools they need in order to get their projects moving.