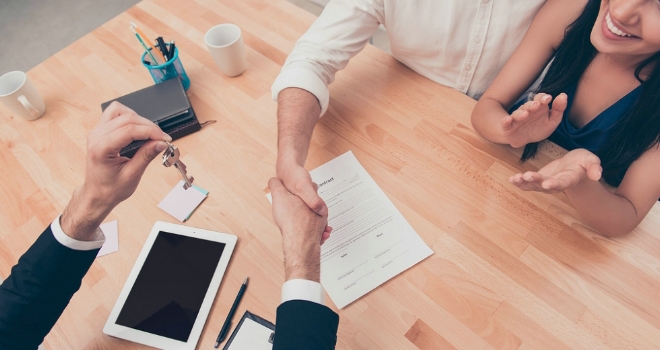 "Home-movers are now being more critical than ever when selecting a conveyancer. "
43% of homemovers in the last year choose to use a specialist conveyancer in favour of a local solicitor, up from just 27% who moved between one and three years ago, according to research from conveyancing software firm InfoTrack.
The majority (59%) of homemovers admit they obtain multiple quotes before choosing their conveyancer, up from just a quarter of those who moved home three years ago.
The ease of obtaining information online has been a key influence, with 52% of today's homemovers reaching out for quotes using online channels, including email (26%) and websites (26%).
This is up from three years ago when initial contact with conveyancers was commonly over the phone (41%) or face-to-face (26%).
According to the data, the influence of online also extends beyond the quotation stage. 20% of today's homemovers are selecting a conveyancing service operating through primarily online channels during the legal side of the purchase, which is significantly more than the 8% who chose a similar offering three years ago.
The use of digital communication methods in the conveyancing market has therefore also increased significantly. Homemovers that have experienced IM and the use of text messaging from their conveyancer has more than trebled to 11%, compared to 3% who moved house more than three years ago. Similarly, those who have communicated with their conveyancer over an online portal has jumped to 15% from just 4% more than three years ago.
Scott Bozinis, CEO of InfoTrack, said:
"Homemovers are now being more critical than ever when selecting a conveyancer. The proliferation of digital channels means consumers now have all of the information they need to immediately research prices and compare services to handle the purchase of one of the biggest investments in their lives – a home.
"This clearly illustrates a need to embrace online channels quickly if conveyancers want to stay competitive in a world of discerning digital consumers who are used to the power of making informed decisions using what is available at their fingertips, when they want."
Richard Roberts of Lovedays Solicitors, added:
"It's evident from the research that in order to survive in this market, conveyancers now need to utilise the digital platforms that are available to them. Home-movers want to be in regular contact with their conveyancer at a time that is convenient for them.
"To stay competitive, we're using digital solutions that not only allow us to work more efficiently, but also enable us to track our progress so we can easily update our clients, ultimately improving the customer experience. We have also enabled our website to be device friendly so consumers can go on the site while on the go."