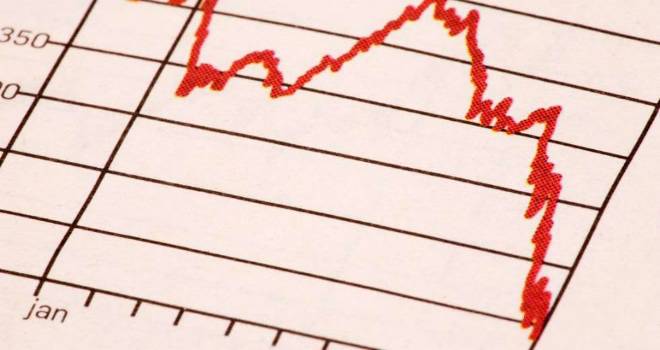 The latest data released by Halifax on the UK housing market has revealed that average house prices in the three months to November were 0.3% higher than in the same three months a year earlier – slowing from the 1.5% annual growth recorded in October, and recording the lowest rate of growth since December 2012.
According to the data, House prices in the latest quarter (September-November) were 1.1% lower than in the preceding three months (June – August)
When looked at on a monthly basis, house prices saw a fall of 1.4% during November, making three monthly falls out of the last four.
Halifax now has the average price of a home in the UK standing at £224,578.
Russell Galley, Managing Director, Halifax, commented on this morning's figures: "House price growth has slowed as we approach the end of the year, falling from 1.5% in October to 0.3% in November, with the average cost of a home now £224,578. While this is the lowest rate of growth in six years, it remains within our forecast range of 0% to 3% for 2018.
High employment, wage growth and historically low mortgage rates continue to make home ownership more affordable for many, though the need to raise a significant deposit still acts as something of a restraint on the market. This is largely offset by relatively limited supply of new and existing properties for sale, which continues to sustain house prices nationally."
Mark Readings, Founder and Managing Director of online estate agency, House Network, had this to say: "Faced with a no-deal Brexit scenario, we have ended up with a no-deal housing market.
We have seen steady house price growth across the UK, mainly helped by the low supply of new homes and existing properties. Increase in prices are continued to be pulled down by London and the Southeast, as both buyers and sellers are waiting for the Brexit outcome, particularly in the capital." - Says Mark Readings.
Although political uncertainty continues to be the driving force behind a high majority of serious buyers and sellers remaining on the fence, the economic fundamentals for first-time buyers are strong as help-to-buy and low mortgage rates contribute to providing affordability outside of the capital. - Mr Readings continued.
As we move into 2019, we expect to see a slow but positive shift in the market, as supply and demand increases and confidence is regained both nationally and internationally in the UK property market."
Mark Harris, chief executive of mortgage broker SPF Private Clients, says: "Lenders remain incredibly keen to lend and that is a consistent message we are getting from all of them - they want to do more. Some are doing this by topping the 'best buy' tables with some very competitive rates, such as five-year fixes from less than 2 per cent.
But not all can compete on rate, depending on how they are funded, so others are looking at increased innovation - taking one year's accounts for self-employed borrowers, tweaking loan-to-values or becoming more competitive when it comes to lending at 95 per cent loan-to-value. This is all good news for borrowers.
This year has been remarkably consistent for the market when you consider the uncertainty around Brexit, with interest rates remaining fairly flat - a trend we expect to continue into next year."
Jeremy Leaf, north London estate agent and a former RICS residential chairman, says: "These figures come on the back of recent encouraging housing transaction and mortgage approvals. However, they do continue the trend from last month of a softening, not correcting, market.
Looking forward, we don't expect activity to change much bearing in mind seasonal and political distractions. On the ground, lethargy is replacing energy as the market seeks direction in the early new year."