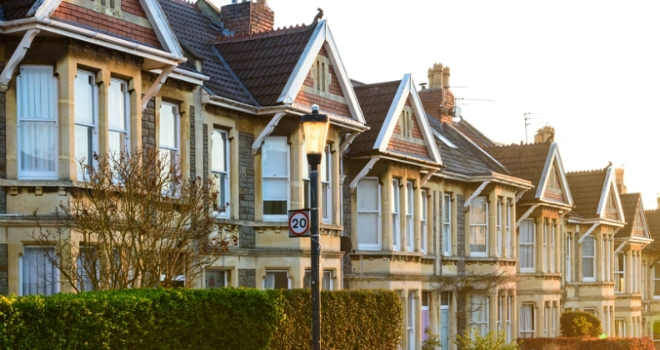 House price growth took an unexpected turn upwards in January, according to the Nationwide House Price Index released today.
The report shows that the annual change in prices was 3.2% in January, compared to 2.6% in December - taking the average house price to £211,756.
Robert Gardner, Nationwide's Chief Economist, said:
"The acceleration in annual house price growth is a little surprising, given signs of softening in the household sector in recent months."
Gardner added that neither retail sales figures nor mortgage approvals predicted this pick-up in house price growth - although he added that the slowed supply in properties was probably the cause of the rise.
Brian Murphy, Head of Lending for Mortgage Advice Bureau comments:
"The report issued by the Nationwide this morning is based on lending for house purchases at post survey approvals stage, so provides us with a reliable indication of the UK housing market in January from one of the country's biggest mortgage lenders.
It would seem that prices have held strong as we've started 2018 with the annual rate of house price growth at 3.2% in January, versus 2.6% in December. This unexpected 'growth spurt' in the market is perhaps more surprising due the fact that mortgage approvals dropped in December, albeit that this was well within seasonal expectations in terms of market activity and therefore, as such, no cause for concern.
However, what this morning's report does perhaps highlight is that, in many areas, whilst there were fewer buyers active in December, there were even fewer properties available, and it's this paucity of stock which means that if a realistically priced property is hitting the market, in most areas, it's selling at a premium, even against a backdrop of jitters in terms of consumer spending and stalling wage growth. But the macro picture of continuing low interest rates, competitively priced mortgage products and low levels of unemployment, coupled with the rising cost of renting in many towns and cities, means that homeownership is still seen by many as a sound long term investment. From a borrowing perspective, lenders are very much open for business and reviewing their rates accordingly, which provides further support for the market as we move into the Spring."
Craig Hall, New Build Manager, Legal & General Mortgage Club comments:
"With house price inflation now rising at a much more sustainable rate, the market is arguably in a healthier position than we have seen in previous years. House price growth is becoming more aligned with inflation and the recent exemption in Stamp Duty, is all welcome news for first-time buyers.
"However, anyone unsure about their options should get in touch with a mortgage broker. Brokers have access to thousands of mortgage products and can provide valuable advice and support, ensuring buyers get the most appropriate mortgage in accordance with their needs."
Jeff Knight, Director of Marketing at Foundation Home Loans, commented:
"Annual prices may have risen, but borrowers are starting the year with a modest wage growth as well as the effect of an increase to the base rate from the Bank of England. The cut to stamp duty for first-time buyers has certainly nudged up growth, but it remains to be seen whether this alone helps them to jump through the other affordability hoops."
"Securing the finance to purchase a property can be challenging enough, even more so for those with previous blips on their record. It's therefore crucial we start the year as we mean to go on, ensuring all those trying to get a leg-up on the ladder are fully supported - as well as a joined up approach to addressing the supply issue that will develop houses for renters and buyers alike."