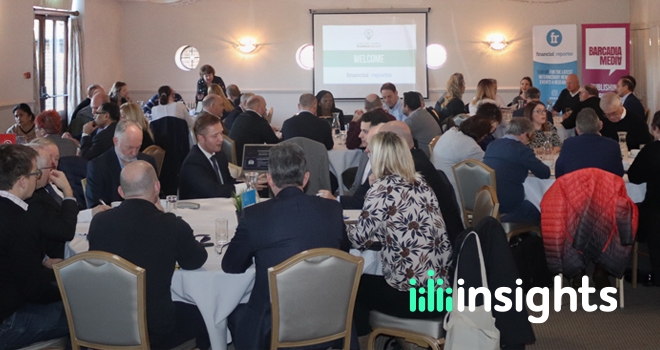 "The fintech sector will only continue to grow, and it's vital that advisers embrace the positives that technology can bring to their business. "
The majority of brokers are concerned about the rise of robo advice in the industry, according to the third survey from Insights, Barcadia Media's independent market research portal.
Brokers at Financial Reporter's new FinTech Roadshow were asked a series of questions, including which concerns they had about the growth of financial technology.
The growth of robo advice was a top concern, with 57% voicing worries about the increase in automated advice given to consumers.
78% of the advisers surveyed said they use fintech programs or software in their day-to-day work. Of these, 74% said fintech makes their job easier but the remaining 26% said the technology actually makes their day-to-day role more difficult.
Advisers were asked which concerns or reservations they had about using financial technology within their role.
The biggest factor was the time required to replace existing systems with the new technology, cited by 43% of respondents.
This was followed by concerns about compliance and regulation at 39%, while 35% cited cost as a major worry and the same number were concerned about properly understanding the technology.
A smaller number (26%) also had concerns about data security and remaining GDPR compliant.
Just 22% had no concerns at all about using fintech.
Insights has been developed throughout 2018 and makes use of a purpose-built digital platform upon which advisers can share their thoughts, experience and market confidence via monthly surveys.
To join the Insights mailing list and get future market research surveys straight to your inbox, visit www.project-insights.co.uk.
Financial Reporter holds dozens of webinars and broker roadshows throughout the UK each year – our commitment to supporting the professional development, education, and business opportunities of our readers.
For information on all of our upcoming events, visit www.financialreporter.co.uk/roadshows.
Financial Reporter editor, Rozi Jones, said: "It's understandable that advisers still have some concerns about the growth of financial technology. With increased regulatory rules, advisers need to ensure that they're confident in using the technology and remain compliant.
"However, the fintech sector will only continue to grow, and it's vital that advisers embrace the positives that technology can bring to their business. Advisers provide an invaluable service which can't be replicated solely by robo advice, but this kind of technology can instead free up valuable time for advisers to spend time with clients and expand their business prospects.
"Whichever way advisers choose to look at new technology, fintech will undoubtedly continue shape the provision of advice in the future."