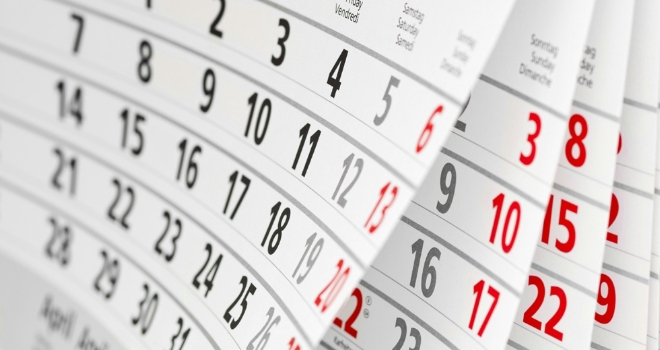 "How the housing market performs in 2018 will be determined in large part by developments in the wider economy."
Annual house price growth ended 2017 at 2.6%, compared with 4.5% in 2016, according to the latest Nationwide house price index.
Nationwide says this was in line with its expectations and broadly consistent with the 3-4% annual rate of increase it "expects to prevail over the long term".
Data shows that low mortgage rates and healthy employment growth continued to support demand in 2017, while supply constraints provided support for house prices. However, this was offset by mounting pressure on household incomes and the impact on buy-to-let of previous policy changes.
Average house prices in England increased by 0.5% in the final quarter of 2017 and were up 2.1% over the year. This is the smallest annual increase since 2012 where prices fell 0.4% over the year.
London was the weakest performing region in 2017, with house prices falling for the first time in eight years by 0.5%. Nationwide says 2017 saw "the beginnings of a shift, as rates of house price growth in the south of England moderated towards those prevailing in the rest of the country".
For the first year since 2008, the annual rate of change in Northern England was above that in Southern England. Northern England saw a 3.6% year-on-year increase, while in the South prices were up 1.6%.
The West Midlands was the top performing region for the first time ever in 2017, with average prices up 5.2% year-on-year.
East Anglia, last year's top performing region, saw the biggest slowdown in annual house price growth, from 10.1% in 2016 to 2.3% in 2017.
2017 saw a notable convergence in regional house price growth rates. The gap between the weakest and strongest regions (in terms of annual price change) is just six percentage points, a record low at year end.
Looking ahead to 2018, Nationwide predicts house price growth of 1% over this year before returning to stability with 3-4% growth over the long term.
Robert Gardner, Nationwide's Chief Economist, said: "How the housing market performs in 2018 will be determined in large part by developments in the wider economy. Brexit developments will remain important, though these remain hard to foresee.
"We continue to expect the UK economy to grow at modest pace, with annual growth of 1% to 1.5% in 2018 and 2019. Subdued economic activity and the ongoing squeeze on household budgets is likely to exert a modest drag on housing market activity and house price growth.
"Nevertheless, housing market activity is expected to slow only modestly, since unemployment and mortgage interest rates are expected to remain low by historic standards. Similarly, the subdued pace of building activity evident in recent years and the shortage of properties on the market are likely to provide ongoing support for house prices.
"Overall, we expect house prices to record a marginal gain of around 1% in 2018. Over the longer term, once the economy regains momentum, we expect house prices to rise broadly in line with earnings (around 3%-4% per annum), though if the rate of house building fails to keep up with population growth, prices may outpace earnings once again, as they have in recent years.
"As noted above, the UK housing market has been characterised by significant regional disparities in house prices in recent years and it is not clear how Brexit will impact these dynamics. Much will depend on the nature of the Brexit impact on the UK economy (in terms of its impacts on different sectors and the resulting geographic consequences)."