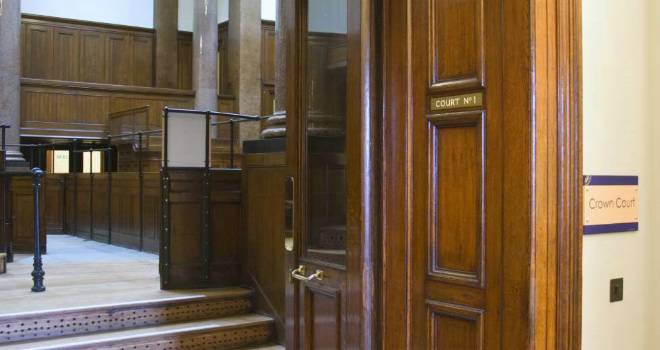 From today, senior managers in UK banks could face 7 years in jail or an unlimited fine if their actions cause their institution to fail.
Under a new government law, senior managers in UK banks, building societies or systemically important (PRA-regulated) investment firms will have committed a criminal offence if they agree to the taking of a decision which causes the institution to fail, and that decision falls below what could "reasonably be expected" of a senior manager in that position.
Also coming into force today is the new Senior Managers and Certification Regime which replaces the existing Approved Persons Regime for deposit takers and investment banks.
The SM&CR will focus regulatory prior approval on the key people at the top of these firms with "statements of responsibility" for each senior manager which will mean they have nowhere to hide if their firm breaches regulatory requirements.
The SM&CR will also shift responsibility for ensuring key staff below senior management levels are fit and proper to the firms themselves – there will be no prior regulatory approval of these staff.
There will also be more flexibility to enable regulators to impose high standards of conduct on a wider range of staff in these firms, including individuals doing jobs for which prior regulatory approval is not required.
George Osborne said:
"This government has learnt the lessons of the past. We have reformed Britain's banking regulation to help build a stronger and safer financial system and introduced new rules that mean individuals working in UK firms face some of the toughest sanctions in the world.
"The new criminal offence, which becomes law today, is the latest milestone in my plan to ensure that the British banking industry operates to the highest possible standard. It is absolutely right that a senior manager whose actions causes their bank to fail should face jail."
Steve Girdler, managing director for EMEA and APAC at HireRight, commented:
"From today, the FCA will be able to take public disciplinary action against more senior people in financial services than ever before. If any wrongdoing comes to light, senior leaders will have to show that they personally took action in the areas for which they are accountable.

"In addition, more people will now need to be checked each year to ensure that they are 'fit and proper' to fulfil their professional duties.

"As a result, for many firms, there remains an elephant in the room - what should they do when information about senior leaders raises questions about their suitability for a senior role, such as undeclared directorships or a relevant criminal record?

"Such highly sensitive information has the potential to not only damage the reputation of a firm, but also its financial performance - and could warrant a number of people moving out of senior positions as organisations look to safeguard themselves over the coming months.

"But by reviewing existing policies and procedures, agreeing and documenting a consistent approach to dealing with any issues as they arise, firms can limit the impact of the regulation and make sure that they are ready in twelve months when the FCA starts checking their checks."
Greg Brandman, partner and financial regulation expert at law firm Eversheds, added:
"This is a very significant development in the regulation of individuals working for UK banks. The previous regime was not fit for purpose and the increased clarity which the new regime requires around the scope of individual responsibilities of senior managers is generally to be welcomed. The government's decision to drop the presumption of responsibility (aka the reverse burden of proof for senior managers) is also a welcome development.

"However, the new criminal offence of reckless management of a bank will largely be seen as a political move. Although each case will turn on its own facts, the prospects of the Crown discharging the criminal burden of proof in order to satisfy the multiple evidential hurdles required by the new offence are so remote that it is very unlikely that this offence will ever be successfully prosecuted."