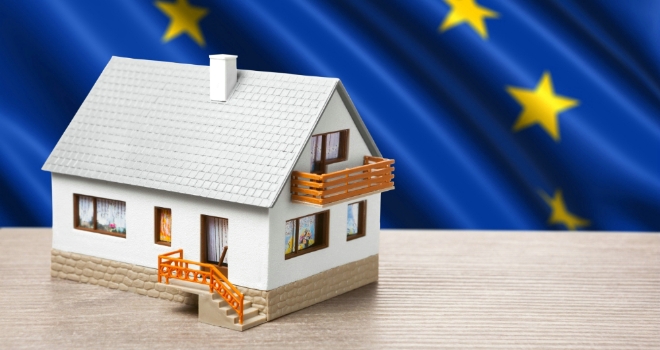 "Whilst the survey is based on sentiment rather than hard data, this provides us with a good temperature check in terms of what surveyors up and down the country are observing 'at the coalface'."
The Institute expects prices and sales volumes to rise going forward, with a net balance of +12% of respondents reporting an increase in prices in August (up from +5% previously).
However in London, the net balance remained negative for a sixth consecutive month, with 30% more respondents noting a fall in prices, as opposed a rise.
Looking ahead, near term price expectations climbed into positive territory for the first time since April, with a net balance of 10% of respondents now anticipating prices will rise over the coming three months. Nevertheless, expectations remain generally modest across the UK.
The shortage of property for sale remains an overriding feature of the market and also a key factor supporting prices. This looks set to persist as new instructions to sell declined once again during August, albeit only marginally. As a result, average stock levels on estate agents books slipped for the third successive month and now stand within a whisker of the record low posted in December of last year.
Alongside this, new buyer demand decreased slightly, although the pace of decline eased "significantly", according to the data.
Broken down across different categories of buyers, enquiries from buy-to-let investors dropped most sharply with a balance of -57% more respondents citing a decline. Over the same period, demand from first time buyers and existing owners also reportedly fell, but to a smaller degree, returning balances of -15% and -11% respectively.
Following a couple of months in which sales declined sharply in the aftermath of the referendum, volumes stabilised during August but still appear to be falling in parts of the country, London and the West Midlands in particular. However the pace of decline has slowed in each case. Going forward, the sales expectations series (three months ahead) improved noticeably, posting the strongest reading since February. Furthermore, at the twelve month horizon, sales projections have now climbed out of negative territory across all areas of the UK.
Brian Murphy, Head of Lending at Mortgage Advice Bureau, commented: "The data released from the RICS suggests that market sentiment is recovering in confidence since the EU Referendum, with members of the RICS who took part in the survey indicating that price expectations for the next three months are positive, and sales expectations for the next few months are also anticipated to improve.
"Whilst the survey is based on sentiment rather than hard data, this provides us with a good 'temperature check' in terms of what surveyors up and down the country are observing 'at the coalface'. This is in line with other data released from lenders such as the Halifax, which supports the same point of view that after, a deep intake of breath in June and allowing for the traditionally quieter summer hiatus, the overall market picture for most of the UK is stable, with the continued lack of supply being the underlying factor which is likely to underpin the market in the months to come."