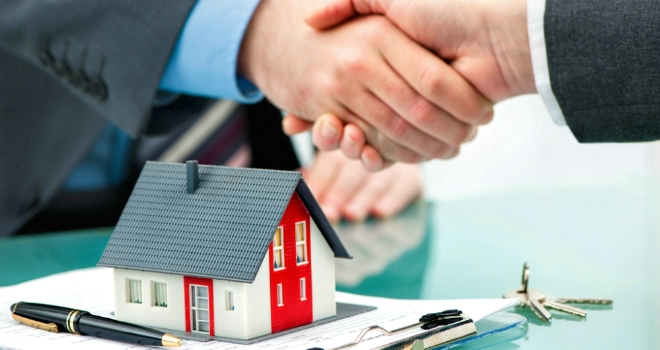 "Sellers' subdued pricing is now being outstripped by higher average wage growth, meaning that buyer affordability is on the rise at the fastest rate in nearly eight years. "
Annual house price growth has risen by just 0.2% in February, the lowest level recorded at this time of year since 2009, according to the latest Rightmove house price index.
As a result, and with average wage growth now running at an annual rate of 3.4%, buyer affordability is improving at the fastest rate against average new seller asking prices since 2011.
Rightmove says new sellers in all northerly regions, including the Midlands, now have sufficient pricing power that they can ask for modest increases compared with a year ago.
Six of these seven regions are seeing annual asking price growth in excess of 2%, with Yorkshire & the Humber as the highest riser at 3.6%. Scotland is the poorest performer year-on-year, but new seller asking prices are still 1.6% higher.
In contrast, all southern regions fall below that figure, with three having average prices cheaper than a year ago: London with a fall of 2.1%, the South East at -1.4%, and the East of England with a smaller drop of 0.2%.
As a result buyers have more fresh-to-the-market choice in all northern regions bar Wales, whilst all southern regions are seeing hesitancy to come to market with fewer new sellers than at this time a year ago.
The number of sales agreed by agents in January was 4% behind the previous January, with Rightmove saying it will "take some time" for improved buyer affordability to work its way through to more activity.
Miles Shipside, Rightmove director and housing market analyst, commented: "Sellers' subdued pricing is now being outstripped by higher average wage growth, meaning that buyer affordability is on the rise at the fastest rate in nearly eight years. Buyers are also being given the leg-up by cheap mortgage rates, if they can meet lenders' criteria and lay their hands on a large enough deposit.
"In theory the scene would be set for an active spring if it were not for the uncertain political backdrop. As it is, the extent of that activity will depend on the degree of hesitancy among sellers to try to sell and be realistic on price, and buyers overcoming short-term uncertainty and taking a medium-term view that this is a good time to buy. As always those decisions will also be influenced by local market dynamics.
"Prospective buyers in three of the four southern regions are seeing new seller asking prices cheaper than a year ago, indicating that buyers have the upper hand over sellers when it comes to negotiating a price. This has obviously been a factor for some owners in those regions deciding not to come to market. Market conditions are more favourable for sellers further north though agents say that it's still a very price-sensitive market where asking too much at the outset scares off buyers."
Brian Murphy, head of lending at Mortgage Advice Bureau, added: Given the ongoing uncertainty around the current political situation, it's no great surprise that Rightmove is reporting the most subdued February for a decade. But that's not the case across all of the UK; indeed, in the Northern and Midlands regions, as well as Scotland and Wales, our network has reported that the last few months have been consistently busy. Competition between lenders as many head towards the end of their financial year means that buyers who are currently transacting are, in many cases, able to secure product rates that are at or close to historic lows, which is providing significant support for the market in terms of aiding affordability.
"There will of course be some who will prefer to wait and see what the final Brexit denouement will be before proceeding with their transaction, which is of course totally understandable. However, we are now seeing more and more buyers and sellers who've held off their transactions for quite some time, and are now at the point where their individual circumstances dictate that, regardless of ongoing negotiations between Westminster and Brussels, it's the right time for them to move. These clients are now 'just getting on with it' and indeed, feel confident in doing so as they are looking at the longer-term picture, rather than the immediacy of what may or may not occur on 29th March."