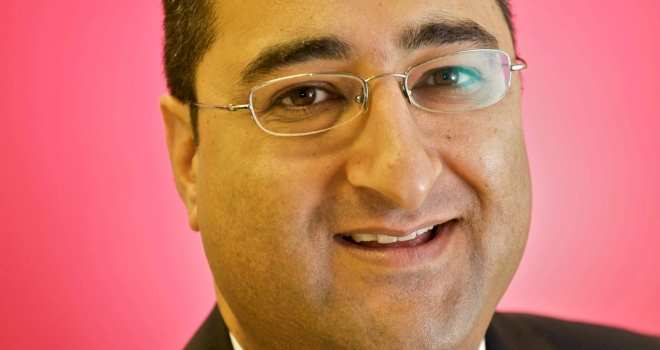 "We're constantly told anyway that advisers do not make the best administrators, and while I don't really buy this, I do believe your time is probably going to be better spent on advice rather than admin."
The start of a new year can often feel like a period when you have to jettison all manner of things in order to be the 'best you' possible over the next 12 months. Alcohol? It's gone in Dry January. Chocolate? Stop that as well. Bread? No good for you. Exercise? Do more immediately, even if you've spent the last 11 months staying well clear of the gym. And by the way, those heart palpitations are entirely normal.
Of course, we're probably all acutely aware that 'the road to hell is paved with good intentions' and I might suggest that by the time you read this, many of those New Year's Resolutions will have been left beside the road, and you'll soon be back to the same 'you' that was around for most of last year. It's not that you lack will-power but you lack enough of it to continue with these 'promises to self' that, if you truly thought about it, are not really required in such an extreme fashion anyway.
After all, if you eat a little chocolate each month, or enjoy a regular drink, then what is the point of going 'cold turkey' on things you clearly like? Why not just cut the amount of chocolate you eat? Or take a night off the booze? If things go well, you can move further but I would suggest – having been there and (not) done it – that you can continue to cut a little and make progress, rather than trying to cut a lot and failing miserably.
Which leads us onto your professional life and the 'resolutions' you might have for the next 12 months and beyond. I'm not sure about you, but I find that work-based resolutions are much easier to keep to and fulfil than personal ones, although again good intentions can start to go awry because we tend to be creatures of habit and it's easy to slip back into those habits, even if we know they're not the best for us.
Take product and service diversification for instance. Advisers and firms might hit the ground running in January fully intending to make the most of every client and provide every possible product and service legitimately available to them. A remortgage client pops in, and not only do you provide that mortgage advice service, but you do a detailed analysis of their protection and insurance gaps, plus you inform them about the potential perils that come with the 'free legals' offered to them with your recommended product, delivering quality conveyancing advice instead, not forgetting a discussion about their legal services needs, or their retirement provision, the list goes on.
With that one client, there is no way they're leaving your office (or getting away from that telephone/email conversation) without an acute understanding about what you offer, and what options and solutions you have available to them. However, as you're doing that, two existing mortgage clients get in touch, plus you've got a communication out to your existing database that brings in a number of responses, and you've got a couple of new clients leaving messages to discuss their mortgage needs. Then there's a whole range of existing and new clients who've read up on the competitiveness of the current mortgage market, combine it with their own New Year resolution to sort their finances out, and get in touch.
All good news, of course, and shows that you're doing something right, but the time you had to discuss all those options with Mr/Mrs First Client Through the Door 2018 seems to be ebbing away, and your good intentions to cover more than just the mortgage might already seem like a 'nice to have' rather than a proper client strategy. So, what do you do? Do you, as in recent years, jettison the diversification in a 'blink and you'll miss it' decision or do you review what you actually do need in order to benefit fully from the other services/products you have in your toolkit?
The big question will be, how do you find that time? Why don't you have the time to offer that 360-degree service? How much time are you spending on admin? Could your time not be better spent with clients and the admin looked after by an administrator? We're constantly told anyway that advisers do not make the best administrators, and while I don't really buy this, I do believe your time is probably going to be better spent on advice rather than admin.
So, maybe your resolution(s) for 2018 are not really about your interaction with clients and what you'll offer them, because you'll know already that it makes sense to offer more than just mortgage advice. The resolution will probably be around ensuring your business has the required resource in place to allow you to do this with every single client, every single time, and knowing that you'll be able to do this today, and the next day, and the next, without having to resort to a mortgage-only service that will leave you back where you've always been.
I'm sure that, as you start the new year, that's not where you want to be – the status quo is your foundation but everything else on top can deliver the progress and growth you want. So, take the time to ascertain what's really required to get you to that point, and then do it. And when you've got there don't be too worried about having a drink, or a chocolate, to celebrate.