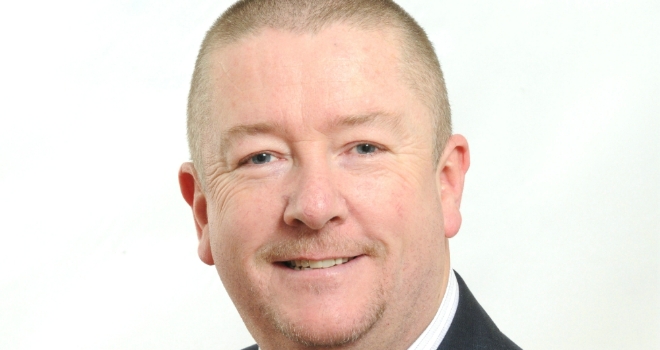 "Far too many older homeowners are sitting in these high-value homes and yet feeling they can't put their own heating on."
Those who are already retired will perhaps feel that squeeze more than most because when your income is fixed, where do you turn to in order to fund those increases? You cannot simply conjure up more money out of thin air.
One of the key costs for older homeowners – utility bills - has already risen significantly and, as a result, energy poverty is likely to be a key concern for many more people. I've read of the cost of some utility bills potentially doubling during the year ahead especially if – as seems likely – even more energy companies are forced to close by the ongoing increase in wholesale prices.
What once seemed a highly competitive sector in which those who shopped around, were able to find some market-leading and money-saving deals, seems anything but at present.
There seems little doubt that 2022 will follow the tail-end of last year with a steep drop in competition in the energy sector. It is not often you hear the likes of Martin Lewis saying the best course of option for customers, when it comes to their energy bills, is to sit tight but that has been the advice recently.
That tells its own story and again, I have concerns about how pensioners are likely to fund those energy costs on their fixed incomes. Budgeting has always been key but I suspect few will have anticipated having to put away double the money to pay for their electric and gas, and when this is the case, the budget is always going to be stretched.
I've long made the case that we need to understand the budgetary pressures that many pensioners are under and to correlate that with the fact that a large number are sitting in properties worth hundreds of thousands of pounds, which could be utilised to support standards of living and to meet those increased costs.
Far too many older homeowners are sitting in these high-value homes and yet feeling they can't put their own heating on. That can't be right on any level and while I'm not suggesting that later life lending, or accessing equity, is going to be right for all, it should certainly be an option for those who feel they can't afford to heat their own properties.
To my mind, it comes back to working out a solution for a specific problem. We don't start here by selling equity release to these older homeowners but we certainly outline the options that are available to them, especially in light of what could be a very tricky year for many pensioners.
Thankfully, we have broken through 'the home is my castle' mentality with large swathes of the UK homeowning population. However, some older consumers continue to be reluctant as they are worried about inheritance or worried about what a later life lending product might mean for their ownership rights, or whether they can utilise it further in the future if need be.
Again, this is where advice is going to be key and there are plenty of answers for advisers to be able to provide here, particularly in terms of drawdown product options, the regulatory safety net that exists, the fact the sector is a long-way removed from what these older consumers might believe, etc.
The point is there are options and we don't need to have older homeowners struggling over decisions around whether they should eat or heat their properties, especially when the later life market can provide a solution which allows them to do both and ensures they can actually enjoy their retirement.
Unfortunately, it looks like the cost of living is only going in one direction over the course of the next 12 months. At some point in the future, inflation will not be running at 4/5/6% but in the meantime let's ensure that this 'energy crisis' doesn't cost lives. We have a major role to play here and we can do a great deal of good by pointing people in the right direction and educating them on the solutions available.