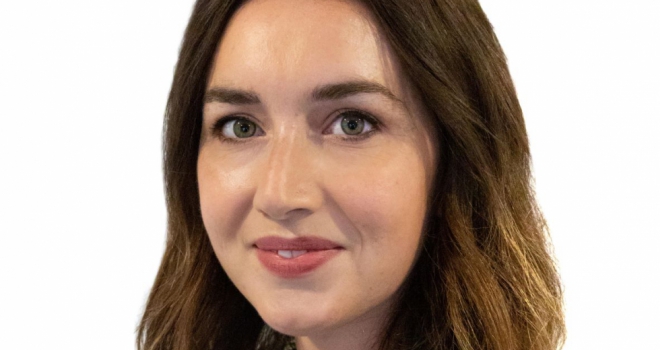 "Let's make 2022 the year we kick on with diversity, equality, and inclusion efforts, to ensure our teams truly reflect the clients we serve."
Indeed, if the launch of the stamp duty holiday made 2020 the year of revolutionising how we generate buyer appetite, and if 2021 was the year we nailed working remotely, let's make 2022 the year we kick on with diversity, equality, and inclusion efforts, to ensure our teams truly reflect the clients we serve.
The picture at present
If we hold up a mirror to the gender balance of the financial services sector, it is clear that the gender pay gap persists, and women remain in the minority. This comes as no surprise - looking at data from the Government's Women in Finance Charter in 2015, it was revealed that women held less than one in seven (14%) executive positions in the financial services sector in 2015 . Meanwhile, looking specifically at more recent data from the mortgage sector, the latest Viewpoint report from the Association of Mortgage Intermediaries (AMI) released in October 2021, revealed that only one in three female respondents (36%) agreed that everyone had the same opportunity to progress and be rewarded fairly in the sector, irrespective of gender.
While there may have been progress made in this time, these figures still offer a reminder that there is work to be done. One positive that can be taken however, is that we now have all of this research available, so that we know exactly how the sector can and is taking steps to address it. It may not be easy, but the benefits to an increasingly diverse workforce are staring at us, waiting to be taken advantage of.
Speaking from the heart
I am very grateful to work at Smartr365 – where the contribution of all team members is truly valued, but simply by being in the sector I am, I have been the only woman in the room at many times in my career. This experience is not unique to me or to other female professionals, and while it is not always a negative experience – I am proud that I get to make valuable contributions to important conversations - there is a way to go still.
To be clear, this is not a numbers game – it is not solely a problem because of the optics of being the only woman in the room. It is because of what that means for the quality of outcomes in that meeting, and the language and viewpoints that get taken into consideration. Having a diverse room, with different genders, ethnic backgrounds and social backgrounds, gives a wider pool of opinions from which better, more informed choices can be made. It helps the clients we serve to feel more comfortable and better represented. Put simply, we cannot hope to provide the best service possible to a diverse range of clients if we are not diverse ourselves.
It has been great to see more and more of our industry coming round to this way of thinking in the last few years, with many of the teams I have worked with becoming more aware of unconscious bias, and pushing more towards the creative benefits of a diverse team. The work has begun, we now need to push it another step further so that everyone - in our industry and beyond – can increasingly reap the rewards.
Gender diversity isn't 'just' an equality issue, it's an economic one too
Gender diversity is first and foremost an equality issue, but we cannot ignore that the economic benefits of fighting the good fight are clear-cut too. Just last month, research conducted by Emlyon Business School, Le Mans University and Montpellier Business School, found a significant negative correlation between the proportion of female directors and the number of related-party transactions or 'backdoor deals' that took place within a business. In short, greater diversity helps to shake up longstanding business practices, both good and bad, to identify blind spots and create a brighter future for all.
With environmental, social, and governance issues also growing in importance year-on-year globally, it is clear that having a diverse workforce will likely make a business more attractive to customers and investors. Additionally, looking at it from a more internal perspective, a diverse team also has a positive impact on a business' recruitment and retention rates. These are all clear reminders that the benefits are not just focused on culture and ideas, but it also has a positive financial impact too.
Where next?
The past two years have reminded us of the value of revising legacy mindsets, and we must keep this front of mind as we continue to plan what the next year and beyond might look like. International Women's Day is upcoming and therefore a convenient time to renew conversations around diversity and inclusion. But truly, with the social and economic benefits clear, there is no excuse to not plan a better tomorrow today.