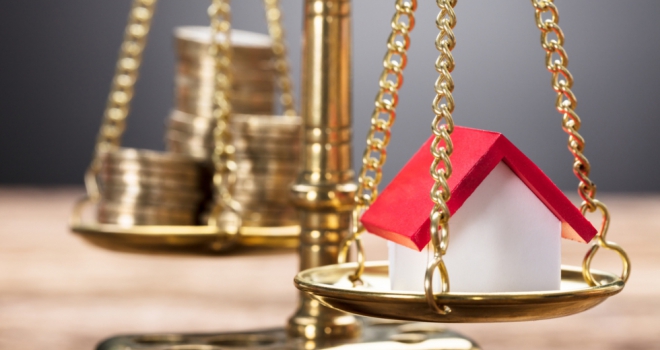 "By extending Habito One's affordability, buyers could be able to afford a better home than they otherwise would think."
The enhanced affordability criteria is available to full-time employees who've been with their current employer for 12 months, and doesn't take into account bonuses, overtime or any other forms of additional income.
It is available to professional applicants including firefighters, police officers, NHS clinicians including nurses and paramedics, and teachers in the public sector who earn a minimum basic salary of £25,000 per annum.
In addition, enhanced affordability is available to applicants with a salary of £75,000 or more.
Both single and joint applications will be considered, although just one eligible applicant in a joint application will be accepted for up to seven times salary, with the other a Habito's standard five times. Rates start from 2.99% without early repayment charges or 2.79% with ERCs, with the average term for Habito One customers being 25 years.
With average British salaries now £31,285 and house prices hitting £268,000 this year, the average price of a home has risen to 8.6x earnings, falling short of the typical mortgage lending cap of 4.5x income.
Habito's research found that 77% of UK homeowners compromised on the home they'd bought, with more than half (53%) saying they were limited by what they could borrow for a mortgage, even though they could afford it.
41% of respondents felt the continual rise of house prices and stagnation of salaries was the biggest issue facing the housing market, followed by the size of deposit required by first-time buyers to get on the ladder (38%).
Daniel Hegarty, founder and CEO of Habito, said: "Longer fixed rate mortgages mean that customers are completely protected against any threat of fluctuating interest rates, in a way that shorter fixes of two or five year mortgage deals don't allow for. As a lender that considers every applicant's case individually, we're confident that with suitable criteria in place, in the right circumstances, eligible customers can safely and securely boost their borrowing to buy the home that truly suits their needs and their life plans.
"Fixed-for-life mortgages are already popular in other parts of the world, including in the USA and Europe, and we agree with the British Government that longer-term fixed rate mortgages can help steady the housing market by providing more certainty to borrowers. Our Habito One mortgage allows people to plan their lives, make their next move and pay off their mortgage, without punitive charges. We think this is particularly attractive in the rising interest rate environment we all now find ourselves in.
"By extending Habito One's affordability, buyers could be able to afford a better home than they otherwise would think. We believe this will be particularly attractive to those who want to buy a home with lots of future potential, or for people who are expecting pay-rises over their careers, as Habito One enables them to choose to make unlimited overpayments to become mortgage-free sooner.
"As a free, whole of market broker, we can provide our customers with expert, regulated advice on where they can get the best levels of borrowing available to them in the UK - from hundreds of lenders and thousands of mortgage products. Now, with Habito One, it means we can go further and offer eligible applicants the best levels of lending in the whole market, should they need it. We're really excited to be able to help people potentially get on the housing ladder a little faster, or in a way that wasn't available to them before, so they can move into the home that's right for them, at a time in their life that suits them best."