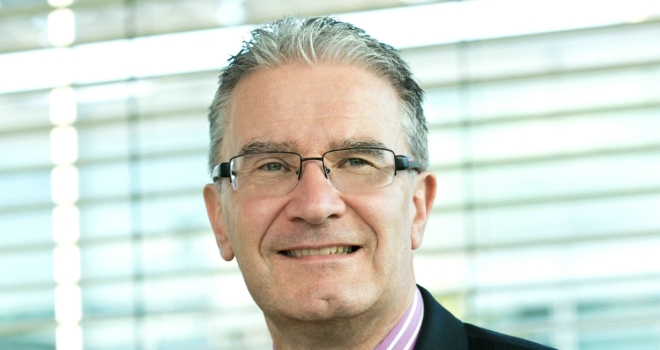 "What takes its place? Does it require a 'replacement' at all? If so, is the industry up to delivering and can it match the level of activity that has been achieved?"
In March next year, one of, if not the, major post-Credit Crunch Government housing schemes – Help to Buy - comes to an end, and however you feel about it, for the short term at least it is likely to leave something of a gap.
That gap is coming into view somewhat quicker than many in the industry initially anticipated. Recent changes to the Scheme mean first-time buyers need to have booked their new-build property before the end of October this year, in order to purchase via the Scheme – a timing that has been brought forward after initially being set for the end of 2022.
It has led many in the industry to think about, 'What happens next?' with some appearing to think Help to Buy would be provided with something of a stay of execution by this Government, especially given the positive feelings towards it in political circles.
That feeling is, of course, not shared by everyone. Help to Buy has been subject to plenty of criticism, from the argument that it has not been the best use of taxpayers' money, to the one that it has merely boosted the home values of existing homeowners, to the one that it has been of most benefit to house builders' profits, to the one that fears it could leave those who have taken part in negative equity.
Those criticisms have been with it all the way; however, we cannot deny that Help to Buy has undoubtedly helped people onto the housing ladder who would otherwise not have been able to become owner-occupiers, and that it has acted as a catalyst for housing activity.
But, by November 1st, the Help to Buy scheme in its current guise is effectively over and no-one else will be taking part in it. So, what takes its place? Does it require a 'replacement' at all? If so, is the industry up to delivering and can it match the level of activity that has been achieved?
Certainly, it's always been my belief that relying on taxpayer funding was something I was never truly comfortable with, and that the industry would eventually have to step forward and take on the mantle. I am still of that opinion and am pleased to say that the industry has been doing just that via the Deposit Unlock scheme.
I mentioned this in my piece last month and I believe that more lenders will be coming on board to take part in Deposit Unlock soon – a scheme specifically for those with a 5% deposit, seeking a new-build, and utilising the mortgages of the lenders taking part, with the housebuilder paying for the insurance guarantee.
We have been heavily involved, along with Gallagher Re, who devised the scheme, and while we might not say that Deposit Unlock is a pure replacement for Help to Buy, it can certainly play a similar role and meet a similar need, especially if more lenders come on board.
The all-important element here is the provision of 95% LTV mortgages and, again while we have benefited from Government intervention with its Guarantee Scheme, there is the same argument to be made around whether the industry shouldn't be standing on its own two feet here.
In that regard, I'm pleased to see the majority of lenders operating in the 95% LTV doing so outside the remit of the Government's Guarantee scheme, with many utilising private mortgage insurance arrangements which can be more flexible and cheaper. With Michael Gove apparently looking at private mortgage insurance options for first-time buyers going forward, lenders ongoing use of the products we offer, will hopefully show that a solution is already available, and it comes at no direct cost to consumers.
Overall, this is something of a changing of the guard for Government intervention in our market – the Guarantee scheme is due to end this year – and therefore the industry needs to step up to the mark and ensure high LTV mortgage finance provision continues to be in plentiful supply, and we do not fall back to the incredibly poor levels of 2020/early 2021.
There is clearly a market here; demand remains strong, and with private mortgage insurance options and industry schemes, we should be able to meet the needs of the many would-be borrowers who have low deposits and everything else required to buy that first (or subsequent) home.