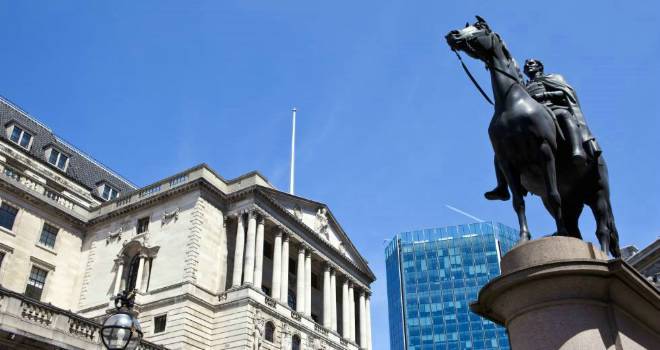 "For financial advisers, an interest rate hike announcement can present an opportunity to provide clients with some reassurance and additional guidance."
For financial advisers, an interest rate hike announcement can present an opportunity to provide clients with some reassurance and additional guidance.
Depending upon what assets are held or what purchasing plans may be in place, consumers can be individually affected quite differently by interest rate changes. Therefore, it can be of great benefit to consumers to have an adviser guide them in better understanding how they may be uniquely impacted in both the short and long term, and whether to make any changes.
What do investment clients need to hear?
Ideally, in the face of interest rate rises, clients need to hear that their portfolios have been set up to weather the impact of some fluctuations in rates. Some clients will be able to stay calmer and more collected than others. Nervous investors may need some additional reassurance and to be reminded that they need not panic in response to rate changes.
Of course, a client's response to the news of rate hikes is often closely correlated with their financial position and how they live. For example, a person of moderate wealth who lives below their means may favour seeing a rate increase as an opportunity to invest in bonds or the like, and achieve a reasonable return on investment.
What about mortgage concerns?
UK citizens have been enjoying historically low mortgage interest rates for some time now, and with inflation creeping up, the bubble was always going to burst somewhat sooner or later.
Nevertheless, when people are living to their means and have not financially prepared for an increase in their living costs, it can be a worrying time.
Increases in mortgage rates are typically slow measured, so, if you haven't already, now is the time to discuss making financial preparations for weathering some higher rates to come.
The focus should be on whether now is the time to make some moves. Locking in great deals while they last and considering shopping around for better rates with competitive lenders mustn't be overlooked.
Property price increases can also go a long way when it comes to buffering the effects of any losses. When it comes time to remortgage, loan-to-value ratios could very well be much more favourable, thus offsetting some of the additional costs caused by a rate increase.
Younger borrowers are more likely to become nervous in response to rate hikes, as they typically have fewer savings and more debts, such as student loans. As a result, advisers must guide first-time buyers to cautiously underspend on their first property to retain a safety buffer to assist them in times of financial difficulties.
Final thoughts
Ultimately, inflation alone largely dictates that rates cannot stay low forever, and depending on a client's individual circumstances and attitude, this could have positive or negative connotations.
Clients may need reassurance regarding interest rate hikes, but it's essential that they also recognise the importance of not overextending themselves. Making financial provisions to weather rate hikes is part of being a sensible property owner.