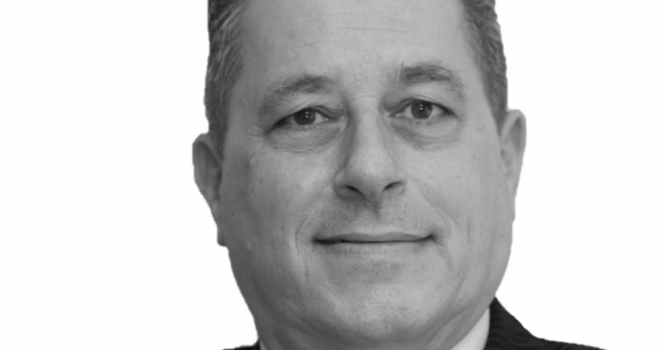 "People have remembered the brand from our previous lending experience and this has certainly opened more doors than if we were coming into the market cold."
FR: How has the launch gone?
2021 is speeding by at a rate of knots and it now seems like an age since the actual event. From a personal perspective, it's been exhilarating to be part of this historic relaunch and the lure of working with such an iconic brand within the specialist buy-to-let lending space was something I could hardly ignore.
To have a small involvement in the creation of a state of the art, brand new broker application portal has been a real eye-opener and to see this align so perfectly with an increasingly competitive product range offers huge encouragement for the future. And this is certainly a combination which is capturing the attention of our distribution partners.
This has resulted in us exceeding expectations when it comes to the volume of business we have received and, vitally, the quality of this business. This highlights the success of our initial, limited distribution panel and phased approach as it was vital not to overload our operational teams too early.
The quality of service we offer will always be the cornerstone of our lending proposition and this successful launch provided the perfect platform to subsequently add many of the industry's leading networks, mortgage clubs and intermediary brands to this panel.
FR: What has been the reception like from brokers?
Brokers have long memories, which is why it's so important to get it right first time, we can't stand still as we need to ensure that we consistently maintain the highest levels of service standards. From a national accounts perspective, almost without exception, people have remembered the brand from our previous lending experience and this has certainly opened more doors than if we were coming into the market cold.
This is also reflected in broker opinion, as many of their clients already have loans with us that we have been servicing throughout the past 13 years. This has given us added credibility and demonstrated that the integrity associated with the brand has clearly stood the test of time.
FR: As a specialist buy-to-let lender, what parts of your range have proved the most popular?
As a lender and a servicer for many years, we already had a firm handle on market conditions and trends. Meaning, it's no surprise that five-year fixes via a limited company vehicle make up a strong proportion of our lending. Many of these are for remortgage purposes and we expect to see this trend continue, especially as the PRA rules around five-year fixes and the use of payrates to calculate ICRs were first introduced back in 2016.
FR: What are your long term goals?
Thanks to the success of the relaunch, and the quality of business received, we are already ahead of schedule when it comes to the onboarding of some major distributors. In recent times, we have launched with the majority of the major mortgage networks and clubs, together with a selected number packagers which gives you an indication of how far we have come in such a short space of time.
However, getting onto panels is only the first step and we must continue developing those relationships and work with distributors to really get to know their brokers. It's all about making buy-to-let simple, with no unnecessary obstacles and so our ongoing plan is to work even closer with brokers to provide them with additional confidence and enable them to write greater volumes of complex buy-to-let business in a more efficient and effective manner.