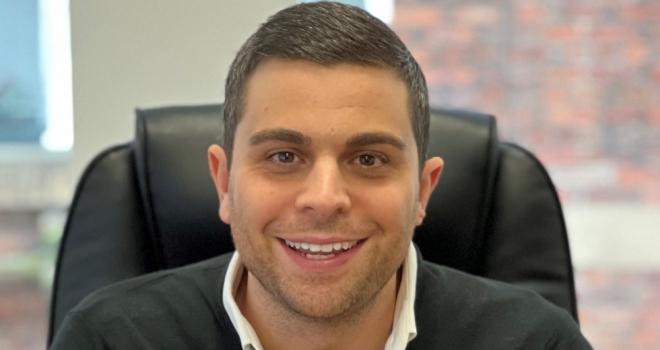 "We are making a large and significant investment back into the business this year, which will essentially upscale all areas including originations, acquisition partners and routes to market."
FR: Tell us about your new role as chief financial officer at Evolution Money?
It's very exciting to be finally talking about this new role, because it is a step up for me both personally and within Evolution. Essentially, my role is to drive growth and be a visible strategic leader, building a high-performance team that can execute our vision.
Of course, there's strong financial elements to this, so I'll be ensuring the business is adequately capitalised to achieve our growth objectives whilst meeting the needs of all our stakeholders, in particular our customers. In addition to operational and financial management, I'll ensure that financial data is used to influence operational decision making and strategy. I will be responsible for our finance, credit risk and data departments.
FR: How long have you worked with Evolution?
I've worked at Evolution for the last eight years, starting as head of finance in 2014, before being promoted to finance director in 2018, and now to the CFO role just this year.
FR: What sort of financial support are you putting into Evolution this year?
Put simply, we are making a large and significant investment back into the business this year, which will essentially upscale all areas including originations, acquisition partners and routes to market. For example, to support our strong origination growth forecasts, we are looking to raise a senior warehouse facility and enhanced mezzanine financing structure. This will ensure the business has sufficient long-term capital to support book growth.
Technology and digitalisation is another key investment area for us, so we will be digitising the customer journey, investing in technology and new in-house talent to enable the business to quickly pivot with the market, and enhance the customers in-life journey. Also, data science will continue to play an integral role in the business as we look to leverage behavioural information to enhance all elements of the customer lifecycle.
And last, but definitely not least, we'll continue to invest in our people and culture. They are the heart of our business plus this year we will be making a significant investment in refurbishing the office space to ensure we have the right environment for those coming into work.
FR: What has the pandemic/lockdown taught you, and Evolution, about where the market might be heading from here?
As with most businesses, the last two years have been challenging, however, we have now come out of the other side much stronger, and in a way we've been able to truly demonstrate the resilience of the business, essentially because of the drive and determination of the people who work here.
I think it's also possible to see societal and demographic changes, which impact on the UK housing market, and we are responding to that. So, supporting the market, our customers – and those partners we work with – has become more important to us than ever. We want to make sure that people have access to the products they need, by continuing to support financial inclusion by offering bespoke product to UK homeowners.
Even though we have seen a growth in second charge product choice, we still feel there are plenty of underserved customers who could be suitable for these mortgages. We're going to continue to work on those options and Evolution will be there to service, what we believe, will be an increasing demand.
FR: What personal talent/skill is most valuable in doing your job?
I think leadership is the most valuable skill in undertaking a role such as CFO. To be successful and deliver your vision, you need a good team around you, and to create a good team you need to be able to inspire and motivate. That means, treating people as individuals and earning their respect. If you have that you'll get 100% out of people. It's also about being aware of how you communicate, securing and giving feedback, acting upon it, passing on the positives as well as the areas to develop. A simple 'thanks' goes a long way.
FR: What's the best bit of career-related advice you've ever been given?
It was a Richard Branson quote, "If someone offers you an amazing opportunity and you're not sure you can do it, say yes – then learn how to do it later." This has happened several times throughout my career, where I have been presented with an amazing opportunity but have doubted myself and my ability. However, each time I overcame those mental barriers, accepting that my drive, passion, and commitment would give me the confidence to take on the opportunity and succeed.
FR: What did you want to be growing up?
In my early teens I chased the dream of being a famous actor and landed a couple of small television and theatre roles. It wasn't until I was selecting my A-Levels that I took a completely different career path studying further mathematics, and later, a degree in accounting and finance, that I realised that I wanted to be an accountant.
FR: What about outside work? What are your hobbies and interests?
I'm very much a family man, with two small girls and an amazing wife. Although my job is demanding, I always make sure that I'm dropping the children off at school and nursery a couple of times a week and home to see them before bed. In my free time, which is very rare, I like to play pool, cycle, and watch football and F1.