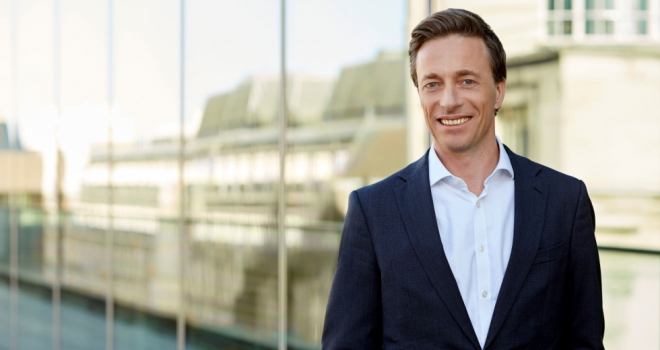 "This is a really straightforward product, currently the only one of its kind available, that can potentially offer substantial discounts to developers looking to build greener homes."
FR: Octopus Real Estate recently partnered with Homes England to create the Greener Homes Alliance - what is the Alliance, and what has it set out to do?
Our joint venture with Homes England seeks to help meet the increasingly urgent need to build more sustainable homes. The new Alliance will commit £175 million, providing both the funding and expert support to SME housebuilders, enabling them to build more high quality, energy efficient homes – this will be vital if we are to make progress towards net zero.
The Alliance will provide loans of between £1 million and £20 million to finance new SME development projects. Homes funded must achieve a minimum Energy Performance Certificate (EPC) rating of B, and will benefit from increasing interest rate margin discounts as the energy efficiency of the homes increases above this - for example, homes achieving an EPC rating of A will benefit from interest rate margin discounts of 2%.
Through offering tangible discounts which can help fund costs to support the delivery of green developments, as well as access to expert advice, we hope to enable SME housebuilders to deliver future proofed, energy efficient homes to be enjoyed for generations to come.
FR: What do you want brokers to know about the Greener Homes Alliance?
The key thing is that this is a really straightforward product, currently the only one of its kind available, that can potentially offer substantial discounts to developers looking to build greener homes. Clients that participate will also benefit from the expertise and advice of sustainability consultant McBains and Octopus Energy, which can discuss a range of innovative solutions with developers to help maximise the energy efficiency of their housing schemes.
FR: What advice would you give to those who have yet to engage with sustainable products?
My advice would be to start, and soon! The analogy I keep coming back to is free-range eggs. Twenty years ago, not many people cared where their eggs came from, but now, over 70% of shop-bought eggs are free range. Sustainable homes will go through that same evolution, even if it's a slightly slower journey. With the current news surrounding rising energy prices and people being more aware than ever of their own impact on the environment, particularly following COP26, a larger amount of energy efficient real estate is essential. The property market has an opportunity to play a meaningful role in tackling climate change, but we need to act now.
FR: What do you think 2022 will hold for sustainability within the real estate space?
In the next year and beyond sustainability will continue to be front and centre – the horse has well and truly bolted now. We can also expect to see greater regulatory pressure; an example of this is the new government MEES regulations, set to be introduced in 2023. Under these new regulations buildings in England and Wales with an energy efficiency rating lower than 'E' will not be permitted to be let out. As a result, it's likely that many investors, landlords and building owners are going to need to invest heavily to get their properties up to scratch, and the knock-on effect is that demand for energy efficient buildings will grow, as will their value; the opposite will be true for buildings that are not fit for purpose.
FR: If you could read any headline about financial services in 2022, what would it be?
It's a tough one, but thinking about the vast amount of capital that will be required to finance the world's net zero requirements and the crucial role the carbon-intensive real estate market has to play, I would like to see a headline saying "Investors commit record sums to help fund sustainable real estate".