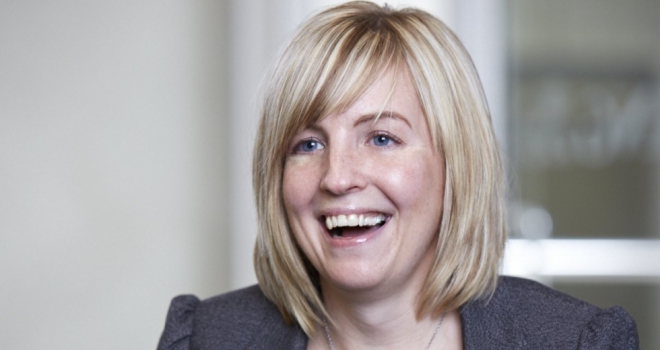 "We are now looking at some new areas of lending that we could enter, with a number of proposals now close to launch."
FR: You joined the Society in 2020 and have now been appointed as head of mortgage sales – tell us a bit about your background and what you hope to bring to the role.
I started out in the intermediary industry in 2001, gaining knowledge and experience across a range of roles. This includes first and second charge lending, working directly with brokers, clubs and networks, and most recently, lenders. This range of experience certainly helps me to have a rounded view of the industry as a whole.
Using my experience, I hope to look at areas we can evolve with our lending. Not only that, but continue to improve and enhance the broker journey, making it simpler and easier than ever before to do business with us at Buckinghamshire Building Society. Ultimately, providing the best customer service is our utmost priority, especially since we often deal with quite complex cases. I am delighted to be a part of the change and to be appointed as head of mortgage sales as a result. I can't wait to get stuck in this year!
FR: What are the Society's plans for 2022 – do you have any exciting news you can tell us about?
There is lots to come in 2022. We are currently reviewing our full product range, so there will be some exciting changes that will be announced shortly. BBS has always had one of the broadest ranges of any small building society, it's one of the things that differentiates us and brokers tend to be able to use us as a single port of call for a wide variety of cases. Alongside this, we are now looking at some new areas of lending that we could enter, with a number of proposals now close to launch.
Expanding our key account management team has a crucial role to play this year to help support our broker partners, and an exciting new venture which we hope to launch and announce next month.
We made a number of changes to make things easier for our broker partners in 2021. Firstly, the DIP process transformation from paper-based to our BrokerOnline platform going digital, as well as adding the affordability calculator to our website (check these out if you haven't already!). These are both changes which derive from broker feedback, which is why we will continue to listen and help shape any future changes that we make.
FR: How will the pandemic continue to shape the mortgage market this year?
This year will be challenging for the mortgage industry, with increased competition between lenders. It looks like inflation and cost of living will be rising and that poses affordability issues for many borrowers. More applicants will therefore need more support and flexibility from lenders like us who have human underwriting that examines each case on its own merits and looks for holistic ways to make the case work. This is what we have always done for niche lending areas in particular.
Climate change will be a big focus, as brokers will need to start talking to applicants around the home improvements that will need to be made by 2025, and will be looking at how they will be able to support clients to do this. Certainly we at BBS will be focusing a lot on helping borrowers with this emerging cost issue as we feel it is part of our mission to be part of the solution on climate change for everyone's benefit.
Competition in the market will be an interesting challenge in to 2022, with more niche lending options becoming available. As a result it will be harder for lenders to stand out from others, unless they are competitive with new lending areas, rates or criteria. I believe that some lenders have the mindset to find solutions and others just focus on volumes and efficiency – brokers know the difference and match their clients to the right kind of lenders. Additionally, education to the consumer will be key to make them aware that niche lenders can help with those cases where the high street simply says "no".
FR: How can brokers prepare themselves and their clients for potential rate rises in 2022?
Brokers provide such an important function in giving objective and transparent advice to their clients in what can be a bewildering marketplace. Sometimes clients understandably just want a mortgage, but this kind of advice is so critical to ensure that a quick decision isn't a bad decision. Circumstances can change and a lot depends on the client's particular profile, especially where interest rates are on an upward trajectory that could last for some time.
As a Society we are already looking at any changes we need to make to our processes and communications to incorporate any potential increase for applicants. We underwrite all our cases on a manual basis – yes, a human being will look at each case individually. Therefore, we do review bank statements and look at the expenditure, so this can help us establish where any potential pressure may be, and allows us to be a responsible lender.
Insurance needs should also be discussed with applicants, as most people's situations have changed in the last two years. It's always good to ensure that all applicants have the protection that they might need.
FR: If you could read one headline about the mortgage market in 2022, what would it be?
'In a record year for brokers in the mortgage market, Buckinghamshire Building Society punches even further above its weight in supporting this growth!'