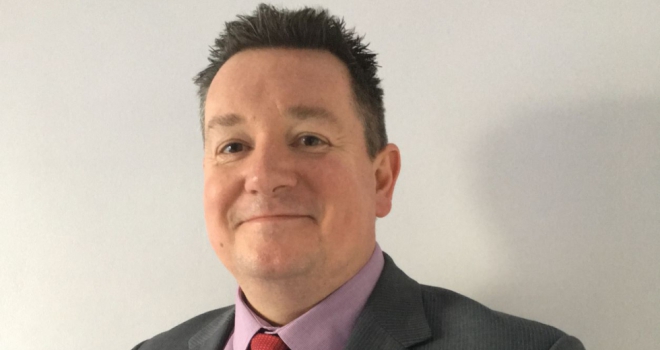 "Rising rates will take the heat out of the housing market, but of course borrowing still remains historically cheap."
Darren joined the Family BS in 2017 as BDM covering the Midlands, from the Market Harborough BS, where he held a similar position. Darren was promoted to head of intermediary sales in February 2022. A firm believer in good manners and a desire to provide the best possible customer service as the best, perhaps only way to build lasting business relationships, Darren is delighted with the return to "in person" meetings.
FR: Do you support the Bank of England's recent changes to mortgage affordability rules?
Although this is a positive move for lenders, particularly those that are flexible and innovative in the way they adapt to borrowers' changing situations, the new rules will really benefit borrowers who are on the fringe of affordability. Hopefully, it will also mean the end of mortgage interest-rate prisoners.
FR: How will rising mortgage rates affect borrowers and how can brokers be proactive?
Rising rates will take the heat out of the housing market, but of course borrowing still remains historically cheap. Brokers need to think beyond the major high street lenders to find the most appropriate offer for their customers. The smaller, more nimble lenders have been much more flexible and innovative and this approach may cool the market, but not kill it stone dead.
FR: Can you give an example of the market meeting customer demands?
Yes, green mortgages. We have seen a boom in sales of electric vehicles and investors and pension savers choosing ESG-compliant products and our market has responded to the borrowers' interest in green mortgages. We expect this area of the market to grow accordingly.
FR: Which area of the lending market do you think is ripe for expansion?
There is no doubt about it; later life landing is an area that is not served well, particularly by the high street lenders. It's not just about equity release (or lifetime mortgages), although the recent L&G and CEBR report found that it funded an estimated £3bn in retirement spending last year and predicts this will rise to £4bn in 2022. Borrowing in later life is indeed a growth area of the market, whether it be to help the next generation onto the housing ladder through the Bank of Mum and Dad, pension freedom and drawdown or to mitigate IHT, more and more pensioners are mortgaging their properties. However, I still find that many brokers are not interested or just don't get it. Maybe they don't know about the options available or just don't feel the need to know?
That champagne moment - finally being mortgage free is surely an out dated view. For many the cost of borrowing secured against an asset is still cheap and it may make perfect sense to do so.
FR: If you could read one headline about the mortgage market in 2022. what would it be?
Although not one for the tabloids, it could be a contender for TV's Have I Got News For You!
'Lenders' flexibility and brokers' knowledge of the market boosts first-time buyers as Help to Buy scheme ends'.