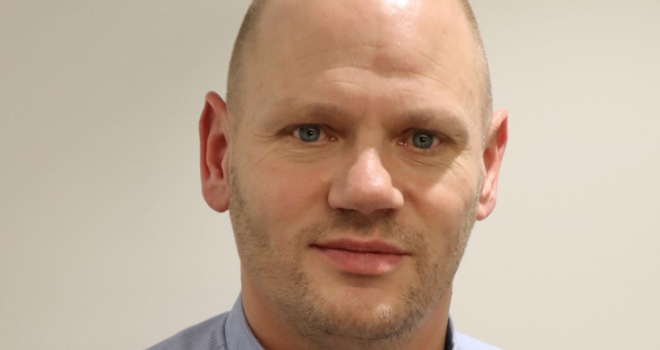 "It goes without saying that over the past two years we have seen a significant rise in customers that the high street deem as 'unlendable'."
FR: You were recently appointed head of sales and distribution, can you tell us a bit more about what your new role entails and what does a typical day look like?
My main focus is to lead our field sales team and oversee the relationships with our key broker firms and distribution partners.
One of the things I enjoy most about working for Bluestone is that there is no such thing as a typical day. However my overriding aim is always focused around the strategies that we can adopt to better support our intermediary partners and evolve as a lender to support the growing cohort of customers who do not fit traditional lending criteria through no fault of their own.
FR: What are the challenges and opportunities for brokers in the specialist lending market at the moment?
This time last year the market was thriving as the government's stamp duty holiday coupled with the 'race for space' due to the impact of the pandemic caused a shift in consumer behaviour. Homebuyers prioritised properties more suitable for the working from home environment and flocked to greener areas. Fast forward a few months and the demand for property is still there, however the lack of housing stock has caused higher than expected house price growth inflation, which in turn creates further affordability challenges.
During these times, brokers traditionally place more emphasis on remortgage business to fill the void. With more and more households beginning to feel the squeeze either due to loss of income or rising costs of living and turning to personal loans, credit cards or even payday loans to provide for their families, we expect remortgage activity to ramp up as borrowers seek to raise capital to consolidate unsecured debt. This is why we recently expanded our re-mortgage range with a suite of fee free and cashback products to provide customers with greater flexibility to refinance without the worry of added costs.
FR: How do you think the market will continue to evolve over the next 12 months to meet the needs of customers?
It goes without saying that over the past two years we have seen a significant rise in customers that the high street deem as 'unlendable'. This is either due to recent adverse credit brought about due to the impact of the pandemic, or applicants having non-traditional income methods.
While the impacts of the pandemic still have a long way to run, there are now further challenges ahead as increased cost of living, interest rates and rises to National Insurance contributions begin to bite, placing further financial strain on families up and down the country.
This is where the specialist lending market comes into its own and plays a vital role in analysing trends and providing solutions to help the growing cohort of customers that have become disenfranchised by high street banks.
Here at Bluestone we have enhanced our proposition significantly over the past six months to help with the ever-changing needs of potential borrowers and this will continue to be our ethos in the months ahead.
FR: How can brokers prepare themselves and their clients for further rate rises in 2022?
First and foremost, it's important that brokers stay in regular contact with their clients and not just when it's time to remortgage. People's circumstances can change quickly so by holding regular review meetings, brokers can ascertain whether there are any current, or impending signs of financial stress and provide invaluable advice on the impact this may have on their mortgageability. By getting ahead of the problem, not only do you give them the best possible chance of obtaining a mortgage at advantageous terms, but also the best chance of retaining the customer and growing your business off the back of referrals.
Secondly, it's about ensuring that brokers have knowledge of the complex credit lending sector and how lenders, like Bluestone, can help borrowers obtain a mortgage when the high street banks' computers say no! I'm sure by now, many brokers will have seen a rise in mainstream mortgage declines, a trend set to continue into 2022 and beyond. It's vital therefore that brokers are educated on the solutions that are available to help these underserved customers get onto the property ladder.
FR: If you could see one headline about specialist lending in 2022, what would it be?
According to research that we recently carried out, over two fifths (42%) of people traditionally underserved by lenders have made the decision not to apply for a mortgage, despite being in a financially secure position.For me this is a very concerning statistic, especially considering the number of options available. As an industry, we need to do a better job in signposting what these options are to make their home ownership dreams a reality so the headline I would most like to see would be 'High street lenders pledge to signpost rejected customers to mortgage brokers to give whole of market advice'.