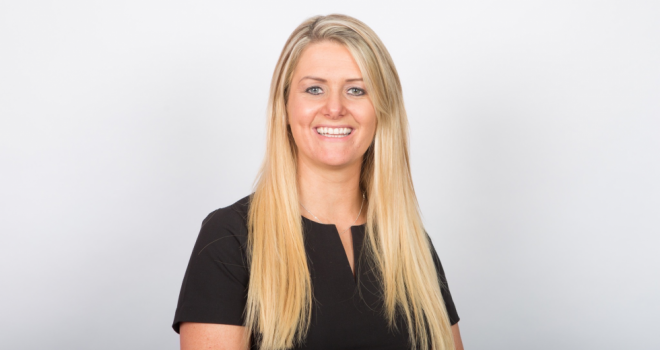 "As the market stabilises, remortgages will be key for brokers looking to generate new business – and there's plenty to go around."
FR: What is your background? What are your responsibilities within finova?
I started my career in the mortgage industry as an adviser, so I know first-hand the hard work that is put in by all working on the front line in the sector. Since then, I've held roles with intermediary firms and networks, moving to become the head of lending relationships at Twenty7Tec and then moving to finova in April 2020
I transitioned my role to finova's Payment and Mortgage Services as head of the mortgage club which was previously known as MCI Mortgage Club, helping to expand the offering and brand. Then, in November last year, finova acquired BEP, the market leading provider of cloud-based mortgage and savings software in the UK. Following this, my position evolved to business development director, where I now work with lenders to facilitate their digital transformation as well as Head of finova Payment and Mortgage Services.
Our goal is to become the number one trusted partner for both lenders and brokers where we can connect all market players and consumers together.
FR: The homemover market is expected to soften towards the end of the year, how can brokers ensure they maintain a steady stream of business?
As the market stabilises, remortgages will be key for brokers looking to generate new business – and there's plenty to go around. A spike in product expiries is expected this year as 5-year fixes from 2017, and two-year fixes taken out at the beginning of the stamp duty holiday in 2020 begin to expire.
Having the right technology can help brokers make the most of these opportunities and drive a steady flow of business without increasing their workload. CRM systems, for example, can notify users on key touchpoints in a client's mortgage journey, ensuring that the broker knows when to reach out to clients in their 'back book' and avoid missing any prospects. CRMs, and touchpoint notifications, can then be used alongside tools such as client portals and retention tools to eliminate the burden of manual processing and help brokers focus on the job they enjoy.
However, having the right tools needs to be paired with having the right support. Finding the right club or network is essential to ensuring brokers receive this balance and enables them to provide clients with the best possible service. Joining a mortgage club with an extensive lender panel also offers a wide choice of products to suit each client's needs. finova Payment and Mortgage Services, for example, has over 70 lenders covering all types of lending to ensure that members have access to a wide range of solutions, whether they're looking for first-time buyer deals or equity release.
FR: What is the role of a mortgage club in the current market, and what makes finova Payment and Mortgages Services different?
It's important that mortgage clubs support their members with the tools that will move their business forward. Since the move to remote/hybrid working, customer expectations and how clients communicate with their broker have changed. Customers expect immediate results which can be delivered face-to-face, online or over the phone. It's vital that clubs support their members by providing access to the right technology to offer the level of service required.
To me, finova is a step above the rest when it comes to technology. We provide a comprehensive suite of modular, SaaS based open-architecture software to help lenders and brokers in the lending and savings sectors. Our members benefit from market leading technology which ensures they can leverage the most recent integrations. It's important to me that brokers have access to the latest technology to streamline their business and provide customers with a first-class experience.
FR: What do you think are the market's biggest opportunities and challenges over the next five years?
I think the biggest opportunity is collaboration. The opportunities of a connected market are unlimited. All stakeholders in the mortgage industry – lenders, conveyancers, brokers and technology providers – are working hard to facilitate a seamless mortgage journey. By sharing key learnings and successes, all players in the mortgage process will be able to support one another to drive innovation and change. When we come together, all stakeholders will experience these benefits.
On the other hand, the biggest challenge we face is getting the technology adoption levels needed for genuine change in the industry. It's the same in all industries – people can get stuck in their ways. Technology is continuously adapting to meet current demands of businesses more seamlessly, and it's imperative that we capitalise on this.
Those who are slow to pick up technology risk being left behind by wasting time on manual processes, while their competitors are driving change and providing a better service with less effort. We need to pull together as an industry, and as tech providers, to ensure all businesses have the tools available to meet their objectives. I'm excited to see how it evolves.