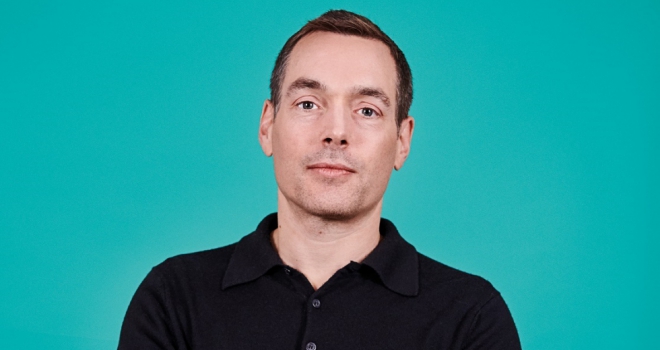 "Customer feedback was the catalyst to our new banking products and building alternative financial options that work in harmony alongside our P2P offering."
We spoke to Andrew Lawson, chief product officer at Zopa, about the peer-to-peer market, Zopa's new banking licence, and what investors are looking for in the current economic climate.
FR: As chief product officer at Zopa, can you tell us a little bit about Zopa, your role and what a typical day looks like for you?
Launched in 2005, Zopa pioneered peer-to-peer (P2P) lending globally, giving people access to simple, fair loans and investments. Since then, its helped half a million customers get the most from their money and approved over £4bn in personal loans. In December 2018, Zopa received its bank licence with restrictions to offer UK customers a unique mix of banking and P2P products.
As chief product officer, I'm responsible for looking after Zopa's overall product strategy and how our products perform, including customer acquisition, credit risk management, pricing and managing customers through their product journeys. No one day is the same for me, but every day I'm consistently working across all teams throughout the company to ensure that we're delivering the best experience to our customers today and innovatively thinking about how we can improve for the future.
FR: What are Zopa's plans now it has a banking licence?
We are building a new kind of bank, one through which we can help our customers in a wider variety of ways, offering them a unique mix of P2P and banking products.
Our bank will allow us to give more people a better experience with their finances by introducing more simple, fair products – like savings accounts and credit cards; taking the sweat out of sorting out finances with tools like our new money management app and using our tech know how to shape a bank that is fit for the future.
Building our own technology and using Open Banking makes our money management app unique as we will empower customers to make the right financial choices and deliver genuine insights to help them get the most out of their money. We're currently seeing a transformative shift in people taking back control from their banks on how they manage their money, and our app will help people take advantage of that. We'll deliver insights to customers that sign up to our app and consent to giving us secure access to their accounts so we can look at their financial health holistically and give them the tools they need to make the right decisions, plus get the fair rates they deserve.
The first products we'll be launching will be the ones that our customers asked us for – a fixed-term savings account and a credit card. We know that people who invest through Zopa love the returns and the service they receive, but many also wanted savings options that come with FSCS protection. Similarly, our loans customers felt the same about our customer experience and rates but wanted a more flexible way to access credit. This customer feedback was the catalyst to our new banking products and building alternative financial options that work in harmony alongside our P2P offering. And customer input has been integral to decisions on our product features and customer journeys to ensure we bring that same simplicity and fairness our existing customers value.
FR: What are the biggest issues to consider for investors in the market in the current climate?
Investors are always looking to maximise their returns and are continually hunting for alternative yields, but in times of economic uncertainty, people are naturally pulling back from some investment options. The stock market is one that has raised flags for investors as the individual success stories are attractive but is in turn highly volatile as illustrated during the financial crisis of 2008. There's also been the recent tumble in global equity markets which saw the worst fall in value for 10 years.
People looking for an option away from the volatility of the equity market and lower yielding savings options should keep P2P in mind as it is a great way to diversify an investment portfolio.
Investors looking into P2P should explore platforms that have a stable and predictable underlying asset with less exposure to economic volatility.
There are many different options out there. Some platforms will more actively manage your money; finding, underwriting and pricing loans and then diversifying your money across them to reduce your risk. At the other end of the spectrum there are platforms where you can pick and price individual loans where there can be a lot more risk.
In Zopa's case, it's unsecured personal loans to low risk UK customers – the type of people the banks would gladly lend to but who come to us because we offer a much better experience and better value. With over 14 years' worth of experience of successfully managing risk in personal loans, we're able to use our knowledge and data to make sure that we can successfully diversify our investors' individual portfolios. We do this by splitting an investor's money into chunks (£10 or 1% of the investment) and lend it to lots of different loans customers.
Picking the right P2P product is a personal choice, but we would always recommend investors do their homework when it comes to the risks and returns involved as not all platforms are the same as Zopa. Investors should always look at a provider's track record of managing risk, whether they are trusted by their customers, and explore if they are transparent about their performance and how they operate.
FR: What are some of the biggest opportunities for the P2P market?
The high street banks continue to benefit from customer inertia even though many customers aren't happy with the service they receive from their main bank. We believe there's an excellent opportunity for tech focussed lenders – many of which are P2P lenders – to take market share from incumbents as awareness grows. Our own bank launch and broader product offering will play an important role in raising awareness generally.
For people looking to invest, we're seeing increased demand for the IFISA. Inflows into the IFISA in the 2017-18 tax year increased 8-fold compared to the previous year, underlining its positioning as an attractive blend of risk and return. Coupled with the standout customer experience provided by most providers, we expect the IFISA to push further into the mainstream.
FR: If you could see one headline about financial services in 2019, what would it be?
"Zopa has more happy customers than any other financial brand in the UK".
We know that people want a better deal from their banks. Our own research revealed that over half of British adults don't think their banks operate with customers' best interests at heart. Expectations of what good 'looks like' aren't being set by the banks, they're being set by leading consumer tech companies. This has resulted in customers quite rightly now demanding more from their financial services providers and embracing alternatives to the traditional incumbents that can offer them better, more intuitive customer experiences.
Take Open Banking & PSD2 for example. Launched in January 2018, the initiative is about opening up competition in the banking sector, but it's also about giving people better control over their financial data, and in turn over their money. Research recently revealed that 41% of banks across Europe failed to meet the deadline to provide a testing environment to make sure that third party providers could test the APIs that connect consumers with their financial data housed by banks. This again highlights the reluctancy from banks to ensure the best outcome for customers and their financial wellbeing.
We believe that putting the customer at the heart of every business decision is what makes brands standout today, which is why it's crucial to Zopa's mission of making people feel good about money again.