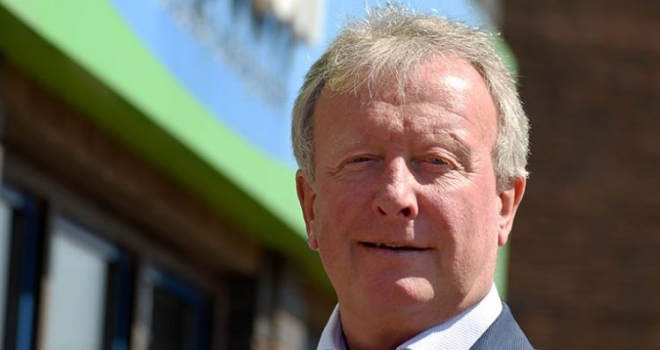 "If I were a broker I would prioritise investing in technology and having some kind of CRM system. "
We spoke to Cammy Amaira, director of sales and marketing at Tipton & Coseley Building Society, who revealed the lender's plans for a broker portal and new product launches in the New Year.
FR: Your current job role is director of sales & marketing – tell us a bit about your role and what a typical day looks like.
The key aspect of my role is to raise the profile of the Tipton across the intermediary market in order to help us fulfil our increased lending objectives. We aim to achieve this by getting closer to brokers, which means having more face to face meetings with our growing sales team. We also want to increase awareness of the Tipton through our new enhanced marketing capability especially in areas where we do not have a sales presence at the moment.
As for what a typical day looks like that is difficult to say as the days and weeks are very varied, which makes the role both interesting and enjoyable.
FR: You recently entered the joint borrower sole proprietorship market – how do you see the mortgage market continuing to evolve and what other products would you like to see become mainstream?
The mortgage market has a history of evolving with many changes and enhancements taking place in an effort to meet the demands of the market, RIOs being a recent example. Clearly there have been positive changes to existing markets such as buy-to-let, later life and self employed. At the Tipton we recently extended our lending criteria for older borrowers, to include retirement properties and also relaxed our stress testing for our five-year buy-to-let products.
In respect of the more complex products becoming mainstream, this will be challenging for high street lenders who rely on credit scoring systems to enable the volumes of business they require. Our approach at Tipton is much more flexible and focuses on individually assessing each customers circumstances.
FR: What are Tipton & Coseley's main aims or focuses in 2019? Do you have any exciting news or plans you can tell us about?
2019 will be my first full year at the Tipton so I am intent on delivering on my sales strategy for increased lending volumes to achieve our corporate goals. Key to this will be ensuring my BDM team deliver to their full potential.
We launched an exciting range of new products during 2018, including RIO mortgages, holiday let mortgages that allow AirBnB, and joint borrower sole proprietor mortgages. 2019 will see more new products from the Tipton so it will be critical to ensure brokers have a clear understanding of what we can offer them and their customers. This will include our buy-to-let criteria, which is being updated. There are also plans to launch limited company and ex-pat products early in the New Year.
Tipton is investing heavily in technology and we are in the final stages of testing our online broker portal and expect to be live in Q1 2019. This will provide an online capability for brokers to request a DIP, obtain a KFI, and complete an application online.
FR: What are the biggest issues facing advisers in the current economic environment and what should they be aware of when dealing with clients?
Brexit and the uncertainty are affecting both property supply and the number of people looking to purchase a new home. There are also a large number of people who are not contemplating downsizing due to high stamp duty costs. Obviously this reduces some opportunities for brokers who have clients who wish to downsize. The knock on affect is less activity in the market overall which has a negative impact for brokers. Brokers will know much better than me what they should be focussing on. If I were a broker I would prioritise investing in technology and having some kind of CRM system. What's more I would give my clients holistic advice over and above the mortgage sale.
FR: If you could see one headline about the mortgage market in 2019, what would it be?
'Government Stamp Duty changes stimulates activity in the UK mortgage market'.