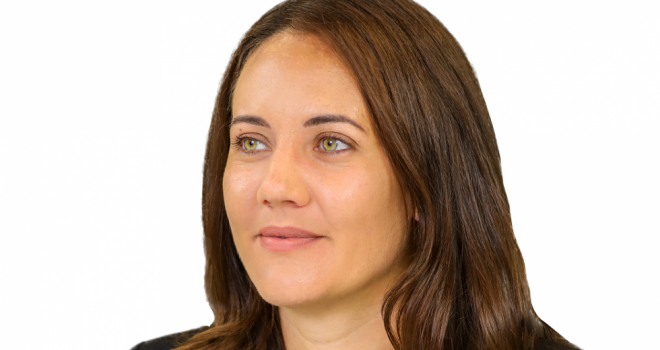 "Brokers really need to try and stay ahead of the game when it comes to statutory government legislation to ensure they are keeping their clients informed"
We spoke to Emily Machin, senior national account manager at OneSavings Bank, about how the buy-to-let market is faring in 2019 and how brokers can get the most out of their BDM relationships.
FR: As senior national account manager, what does your role involve and what does a typical day look like?
I head up the national account team within OneSavings Bank. My main responsibilities are to manage our corporate relationships across Kent Reliance for Intermediaries, InterBay Commercial and Prestige, ensuring that we maintain strong relationships with our key partners.
I also manage our broker sales support team who assist with new broker registrations, on-boarding of new corporate accounts and payment of proc fees. There's no such thing as a typical day as it's always varied. I tend to split my time between working in our head office in Chatham, spending time with the national account managers and working closely with our distribution partners.
FR: Tell us about your career, and how you got to where you are now.
I've worked in financial services for over 16 years and started off in a local building society as a cashier and mortgage adviser. I went on to become a business development manager for nine years, gaining valuable experience working for Virgin Money & TSB. At TSB I was given the opportunity to work in national accounts and moved into specialist lending as national account manager for OSB. This was a great opportunity for me as We were expanding our distribution at the time and it gave me a chance to really enhance my skills and understanding of all aspects of working with large distributors. This has been invaluable in my current role with OSB as our business has grown so rapidly, and consequently so has our sales team, so I was delighted earlier this year to be offered the chance to head up the national account team. One thing I have always been clear on throughout my career is where I want to go next and what the end game looks like – this focus has helped me get the role I am in today.
FR: How is the buy-to-let market faring in 2019, are there any trends that you are increasingly seeing?
We are still seeing strong levels of buy-to-let at Kent Reliance for Intermediaries and there is a continued focus towards professionalism within the market. We are also seeing more cases involving diversifying assets within landlords' portfolios such as HMOs, multi-lets, semi & full commercial.
FR: What are the biggest issues facing landlords in the current economic environment and how can brokers help their clients?
We're all aware of the impact of increasing costs that landlords are facing with continued tax changes plus the change in HMO rules. Brokers really need to try and stay ahead of the game when it comes to statutory government legislation to ensure they are keeping their clients informed and aiming to give them advance notice of impending changes and when to seek proper advice for specialist areas such as company accounts and taxation.
FR: Brokers and BDMs often work closely together, do you have any tips for how brokers can get the most out of this relationship?
Whilst brokers tend to call BDMs when looking for clarity on criteria or advice on complex loan scenarios, BDMs can also provide a crucial support system and add value to a broker's business. For example, brokers need to be the landlord's eyes and ears by keeping up to date on hot industry topics and potential legislation changes and they should feel comfortable leaning on their BDM for this type of help and advice.
BDMs can also help in other ways, for example recommending improvements for framing robust applications and helping to develop processes/systems which ultimately makes the customer journey as smooth as possible.
As with any successful relationship, the key is to ensure it is reciprocal.