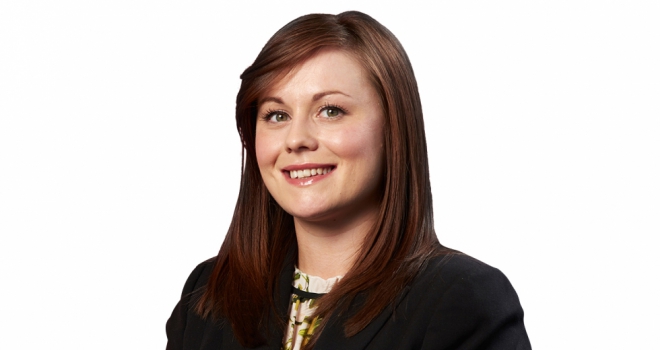 "With more bridging lenders available than ever before we also have to understand each lenders' appetite and the nature of the case at hand"
We spoke to Harriet Smith, head of bridging at Crystal, about good opportunities in the current climate and how brokers can identify the opportunities on their desks.
FR: You recently joined Crystal as head of bridging finance - what does your role involve and what do you hope to achieve in your first 12 months?
I did! Day-to-day this involves working with our new business team to source lenders, secure new cases and work the existing cases through to completion. We are the key point of contact between broker, client, lender and solicitors to achieve the final goal.
My key aim is to improve our efficiency as a team over the next 12 months – we have to be completely au-fait with bridging lenders' requirements for seamless transactions while processing ever growing volumes of business.
With more bridging lenders available than ever before we also have to understand each lenders' appetite and the nature of the case at hand – refurbishment, bridge to let, large single asset, etcetera.
FR: What are Crystal's main aims or focuses in 2019? Do you have any exciting news or plans you can tell us about?
The team have been working hard on making more-and-more people aware of Crystal and the fantastic service we offer. Our aim is to continue to provide award-winning service on an ever growing scale.
Different sectors of the business are seeing real growth - specialist mortgages and secured loans for instance - as well as our bridging arm. We will be doing more education across the board including webinars, case studies and roadshows, all of which are vital to help brokers identify the opportunities on their desks.
FR: What trends do you expect to see within the bridging market in 2019?
It will be dependent on the broader economic environment and what comes of the decisions over the next few weeks and months. There will likely be good opportunities in the current climate for those with access to capital, but whatever happens bridging will remain the key tool for responding with speed to market opportunities.
We will see a continuation of investors and developers pursuing refurbishment to maximise yields.
There are myriad reasons why this refurbishment is undertaken. These include but are not limited to: changing the number of units within a building; changing the use to which those units are put; ensuring rental properties don't fail their Energy Performance Certificate (EPC) ratings; as well as planning gain opportunities across semi-commercial, buy-to-let and houses in multiple occupation.
Lenders are taking a creative new approach to ensure that these increased and evolving needs are comprehensively catered for, and we need to be aware of the best product for every eventuality.
FR: What are the biggest issues facing advisers in the current economic environment and what should they be aware of when dealing with clients?
The purchase market. A lot of transactions at the moment are reliant on remortgages or further advances, and all the market figures show that people are staying put while they wait to see how Brexit concludes, or doesn't for that matter! I think an influx is coming but it's just about riding the wave until this time.
FR: If you could see one headline about financial services in 2019, what would it be?
'Greater numbers than ever before are using a mortgage broker' - they are worth their weight in gold to customers and it is hard to believe how many people still walk in to their bank.
More and more customers have complex requirements that the high street banks struggle to help with, this is where mortgage brokers come in, and by working with firms like ourselves who have access to over 100 lenders, there will always be a solution. Within this offering bridging will always play a major role.