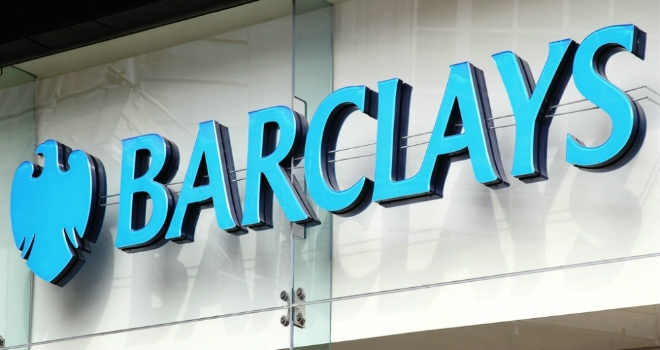 "There is no getting away from the fact that many first-time buyers and homemovers are sitting on the sidelines waiting to see how Brexit pans out."
We spoke to Helen Rothwell, head of channel engagement at Barclays, about why retention and referrals are vital in the current climate and whether fintech will ever reach its peak.
FR: As head of channel engagement at Barclays, what does your role involve and what does a typical day look like?
Engagement is the key word in this. My role revolves around being able to effectively communicate our products and propositions to ensure intermediaries have all the information and support they need to enable them to do more business with Barclays in a simple, effective manner.
On a day-to-day basis this involves developing email communications for product and policy changes as well as delivering comprehensive above the line marketing campaigns. I also arrange and manage bespoke intermediary events such as conferences, exhibitions and hospitality, plus provide local marketing support to our BDM's and IRM's in the form of new presentations, factsheets and guides.
I launched Barclays first joint direct-intermediary marketing campaign for our "Refreshing Remortgages" proposition which gave a greater focus to intermediaries, ensuring brokers received the same advertising as their customers. I'm passionate about delivering marketing that provides tools and information that enables brokers to improve their businesses, such as producing adverts that brokers could use in their business to attract more clients with the "Refreshing Remortgage" campaign as was as advertising in trade press, online, sourcing, social media and at events.
Alongside my role, I am studying for a MSc in Business and Strategic Leadership at Cranfield university, which is enabling me to gain a deeper understanding on how to lead others and increasing my business expertise. Due to this, my days are often long, however I really enjoy the course.
I'm also training for my next adventure to China at the end of August to raise money for a small youth charity. I climbed Mount Kilimanjaro last year and aim to challenge myself each year whilst raising money for the children's charity.
FR: What are the biggest issues facing advisers in the current economic environment and what should they be aware of when dealing with clients?
When it comes to the purchase market, there is no getting away from the fact that many first-time buyers and homemovers are sitting on the sidelines waiting to see how Brexit pans out. This places an even greater emphasis on advisers getting closer to existing clients through regular engagement and really getting to understand their overall financial situations and motivations.
Establishing such relationships will not only potentially lead to additional ancillary business but also help bolster retention and referrals which are vital in sustaining current business levels and future growth.
FR: With longer-term fixed rates becoming the norm, how will this impact the broker market and how can advisers ensure business volumes remain steady?
In an uncertain political and economic environment, it's little wonder that increasing numbers of borrowers are looking for greater stability and security over the monthly outgoings and locking into longer-term mortgage deals. Lenders and advisers are fully aware of this and are servicing the needs of their clients accordingly and responsibly.
The remortgage market continues to generate a raft of opportunities. Far too many homeowners have sat on SVRs or are coming to the end of some historic low rates where the rate change will be noticeable. Interest rate speculation is expected to intensify, and this could prove to be the trigger for a vast number of homeowners to remortgage over the next 12 to 18 months.
FR: Has fintech in the mortgage market reached its peak? If not, what digital solutions would you like to see introduced over the next couple of years?
The tech world is moving faster than ever. New systems and solutions are constantly emerging to challenge not only how we engage with our audience but also in terms of how we can better service their ever-changing needs.
Legacy and complexity issues mean that the mortgage market remains some way behind the tech curve, but huge strides are being made. Whilst fintech certainly hasn't yet reached its peak, it's not easy to recognise exactly what that peak might look like or if this is ever likely to happen - such is the nature of technology and the mortgage market.
It's also difficult to pinpoint one specific solution that I would like to see introduced but anything which helps to speed up and simplify the mortgage journey for lenders, borrowers and intermediaries has to be a good thing.
FR: If you could see one headline about financial services in 2019, what would it be?
I'm going to turn this around somewhat. I'd simply like to avoid any overly negative headlines which may stop potential borrowers from seeking intermediary advice and making financial choices. It's not so much a case of talking the mortgage market up but ensuring that it is not talked down in an unnecessary manner.
As an industry we must continue sending out the right tone of messaging to help ensure that consumers are well-informed and confident in making mortgage-related decisions or seeking advice which matches the short, medium and longer-term financial needs of themselves and their families.