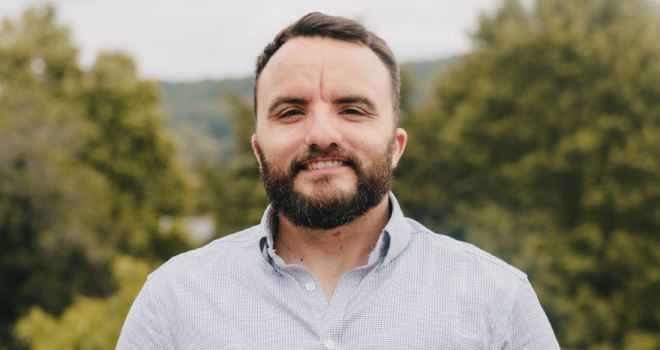 "Mortgages are far too complex to be replaced by something that cannot adjust to different scenarios relating to somebody's personal finances."
We spoke to Joshua Sargent, general manager of Candid, about how 'online-only' brokers will challenge traditional advisers and how digital marketing can help the mortgage industry.
FR: What do you think are the key challenges for mortgage brokers and lenders over the next 18 months?
We have seen an increased amount of 'online-only' mortgage brokers appearing over the past two years and we expect this trend to continue over the next 18 months. They are competing for the attention of the same customers as the more traditional broker and this increased competition for consumers interest drives up the cost of media, ultimately meaning the cost to acquire new customers is higher. This is going to put some brokers under pressure as they are going to have to spend more to acquire a customer and will be required to compete against a different type of service provision. Online is viewed is perceived to be fast and convenient by the consumer and many traditional offline brokers lack this type of consumer perception.
FR: What advice would you give them to overcome some of these challenges?
Fundamentally, the role of the mortgage broker is to find and advise the client on the most suitable mortgage product. In the majority of cases, 'robo-advice' and online providers are not going to be able to fully replace this type of service. Mortgages are far too complex to be replaced by something that cannot adjust to different scenarios relating to somebody's personal finances. Mortgage brokers and lenders need to do more to educate their customers in general about the important of quality, bespoke advice. At the same time, brokers need to adapt to a fast-moving online world with ever-changing consumer expectations. A strong online presence, a willingness to communicate through a variety of means, and an understanding of the customer seeking advice around the clock, is all vital to continued success. The understanding of the customer expecting an 'on-demand' service, rather than suiting the convenience of the service provider, is the key to success.
FR: What are marketing trends are you seeing in the mortgage market?
The competition in financial services, particularly online, has been increasing and continues to increase at a staggering rate. This trend is unlikely to change anytime soon and the marketers continue to find new and exciting ways to engage with their customers. We are seeing some really sophisticated advertising techniques being employed and the message is very often relating to ease of use and speed of service. Whilst this is positive for us at Candid, we are also focusing heavily on the need identification and suitability as key reasons to engage with our services. If you can offer the customer both ease of use and convenience supported by a service that can solve their problem, you will be onto a winner.
FR: How do you think the digital marketing can help the mortgage industry?
It is very important for the industry to accept digital marketing as a tool to generate and retain business. Most of the brokers and lenders who are performing well right now have a strong online presence which is supported by a clear message to illustrate what they can offer the customer. More people will use the internet to build a profile of brokers and lenders before even making an enquiry, especially with the ease of access to online reviews and ratings. It is key for businesses to ensure they are refreshing their content and messaging, or at least working with a marketing partner to represent them through introductions.
FR: If you could see one headline about the mortgage market in 2019, what would it be?
For the market to focus on the future benefits of seeking mortgage advice instead of switching rates for short-term benefit. There is a large proportion of the market which could potentially afford to pay off more of their mortgage to own their property outright earlier in life, yet not many brokers or lenders can access this because there is little being done to focus on potential customers which fit this profile. More often than not, much of the messaging which goes into attracting people to make an enquiry to discuss their mortgage relates to saving money or cutting rates. Through innovative and dynamic marketing techniques, we see a huge opportunity in engaging with this type of person to benefit the customer, broker and lender.