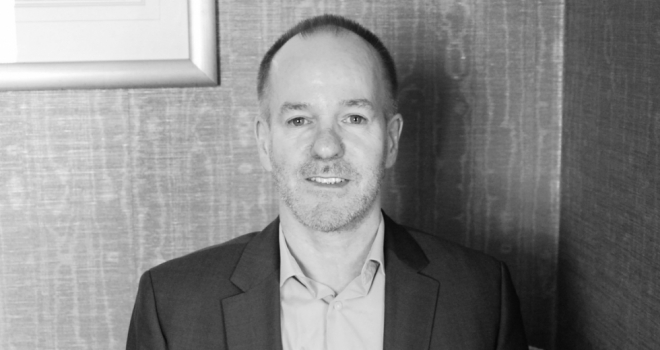 "I am very much in favour of non-contingent remuneration in respect of DB transfers."
We spoke to Julian Harris, owner of Julian Harris Adviser Networks, about the FCA's recent investigation into DB transfers and why the need to evidence 'best advice' is more important than ever.
FR: Tell us about the Julian Harris Network's proposition and what its USP is for advisers.
The priority order of our Network offering is as follows:
a.) Ensuring clients are given the best, impartial, independent, whole of market advice for all areas of investments, pensions, mortgages, insurances, specialist lending and a very broad range of carefully selected great value ancillary services and products with no loaded premiums.
b.) Offering IFAs and MAs a mature, personal, respectful and trusted service. Advisers can pick up the phone to us and we listen and act where we agree. I have found that experienced, successful advisers are perceptive and skilful communicators. This is key to their success in front of clients. Hence, they do really "know their customer". Most advisers do want to achieve their clients' objectives in the best way for them.
FR: What are the biggest issues facing advisers in the current economic environment and what should they be aware of when dealing with clients?
Many clients believe they know best when it comes to their financial needs and solutions. The view our industry (and others) with cynicism and probably always will do. The adviser's role should be to give the best possible advice for their client. If the adviser communicates the best possible solution to their client, it should be rare that a client does something different. Some advisers tend to "follow a client's instructions". This is an area where we often have to retrain the approach of advisers who join us.
Complaints and claims is also a scary area for advisers. As well as FOS referrals, direct court action has become more prevalent. Hence the need to evidence 'best advice' is even more important to protect advisers as well as AR and Principal Firms.
FR: Do you agree with the FCA's recent investigation into DB transfers which found that "too much advice... is still not of an acceptable standard"? How will the DB advice market continue to evolve?
This is an area I know very well, having run an IFA Network since 1992 and conducted the various reviews in the past. This is an area of particular cynicism, and understandably. Most advisers are remunerated from the products they arrange. If they advise a client not to transfer, they earn nothing. If they advise a client to transfer, they on average earn several thousands of pounds upfront and many thousands of pounds over a number of years.
Many DB transfer reports I have read in the past, written by clever, well qualified advisers, were, in my opinion, written with the objective of justifying the reason to transfer, rather than being and impartial assessment of the client's best solution. Hence, I am very much in favour of non-contingent remuneration in respect of DB transfers. I thought this should have been implemented many years ago. The next challenge is applying this to other areas of advice, whilst still allowing advice to be available to all.
FR: With longer-term fixed rates becoming the norm, how will this impact the broker market and how can advisers ensure business volumes remain steady?
Brokers should still carry out regular reviews regardless of the scheme period, and provide a service that makes them the "go to" specialist for all things mortgage related and encourages referrals. Activity is the key to maintaining regular and ongoing business.
FR: If you could see one headline about financial services in 2020, what would it be?
'Financial services is now most trusted profession'!