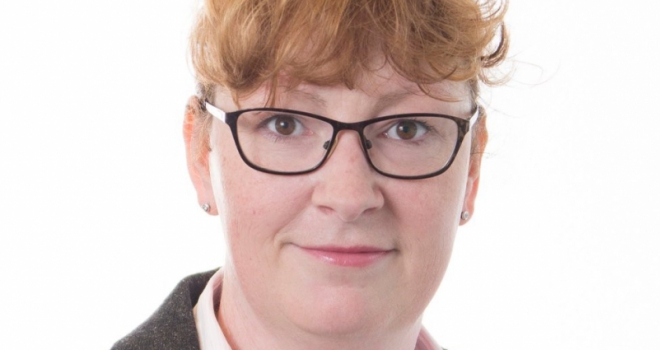 "As the world evolves, credit has become more accessible and peoples situations change, which has of course brought about a need for specialist finance"
We spoke to Karen Rodrigues, corporate sales manager at Vida Homeloans, about why the specialist lending market has become increasingly prevalent and Vida's plans for 2020.
FR: What are your key responsibilities at Vida Homeloans, and what would say is the most important part of your role?
My key responsibilities for Vida are to work closely with our packaging, club, network and corporate partners. I'm also responsible for two personal broker accounts that I engage with on a day-to-day basis which is great as it keeps me up to date with what is happening in the market.
The most important part of my role is to support our key partners via regular meetings, conference calls if required and assisting on urgent cases when needed. I also support both our field based key account managers at events as well as our fabulous Telephone BDM team – it's also great to be able to take them out in the field to see what we do.
FR: You've worked in the financial services industry for most of your career at various banks and lenders, what attracted you to Vida and what is the best part of your job?
That is true! I have a very broad knowledge of the specialist market which I believe has helped me greatly over the years – thanks for that – I really don't need the age reminder!
The people and the proposition are why I joined Vida. I have been lucky enough to work with some fantastic people over my career – several of them are here at Vida which was a definite draw to the role. Also, to be able to join during the build phase and be able to influence things from the very beginning was fab. Trying to break the system before our soft launch was fun – although being locked up in an office for a good number of weeks wasn't! It was great to get back out on the road – and regain my freedom when the time came.
FR: What does Vida plan to focus on in 2020?
Nothing ever stands still!
We are constantly reviewing customer needs, new and existing product areas and policy changes. We are still not quite three years old but we have come a long way in a very short space of time. I love the fact that I have a voice and am actively encouraged to share suggestions comments and feedback of all types. Watch this space!
FR: The specialist lending market has become increasingly prevalent in the past five years. What would you say are the key reasons behind this?
People's lifestyles have changed beyond recognition, when I grew up, the opportunity to take out credit was fairly limited and as such we saved up and then spent. However as the world evolves, credit has become more accessible and peoples situations change, which has of course brought about a need for specialist finance and in turn specialist lenders.
Your modern-day family may no longer consist of Mother, well-paid working Father, 2.4 children plus a dog, but potentially a divorcee with three children on a low income, repaying loans and credit cards. Or a young, self-employed entrepreneur that makes a good income, but has very little credit history, as examples.
I do think as lenders and mortgage advisers working within a regulated environment, we are fully equipped to give customers a warts and all overview of the importance of maintaining their credit commitments to avoid any potential issues in the future.
I think more could be and should be done to educate school children to enable them to take more responsibility of their future finances. As a School Governor, this is something we actively encourage via our School Council; we work with the children to plan, budget, buy and create something to sell at the school Christmas fair is one example.
FR: What's the one headline you wish you'd seen in 2019?
'Ireland win the Rugby World Cup!' Being married to an Englishman the Six Nations are always a tense time in our house! The passports for our children were decided by a Rugby Game – both boys have Irish Passports like me, so you know who won!