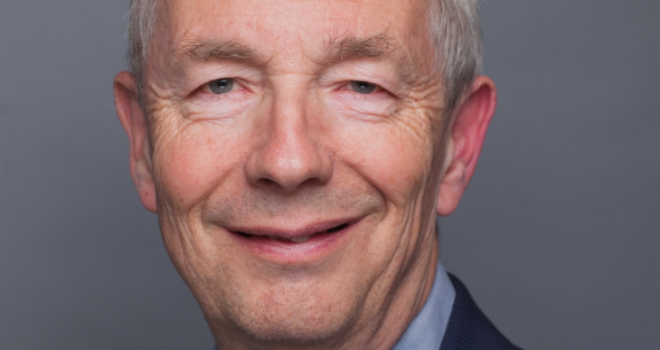 "Technology can play an important role in helping to combat several challenges within the pensions market, especially for investment platforms that are struggling to make money."
We spoke to Kim Lerche-Thomsen, CEO of Primetime Retirement, about The Pensions Dashboard and the role of technology in the retirement market.
FR: The retirement sector has seen instrumental changes over the past two years since the launch of the pension freedoms – how do you see the market evolving over the next year?
Following an initial cash splurge in the market due to the emergence of the pension freedoms, the market now appears to be settling down. Over the past two years we have seen a trend for individuals taking advantage of the flexibilities of using drawdown facilities by accessing up to 25% of their retirement funds as cash. Many of these individuals are not necessarily drawing a regular income from these plans, perhaps indicating that that they are still actively working. However, the low rates of return offered on most drawdown cash funds mean they are also not earning significant interest on the cash being held.
Furthermore, a greater number of people are taking a more active role in the management of the performance of their funds. The most pressing concerns people have include wanting to understand how their funds are performing, how much cash they should hold, whether they could be getting better returns, and feeling uncertain about when the next big market correction may be coming. The FTSE has experienced a correction of 20% or more roughly every 8 years since the 1960s, so it could be argued that the next one is long overdue.
FR: How do you see technology continuing to evolve in the pensions market?
Technology can play an important role in helping to combat several challenges within the pensions market, especially for investment platforms that are struggling to make money. Additionally, towards the end of last year, we saw several SIPP providers consolidating as a result of the new capital adequacy rules, which may offer an important opportunity for the use of technology as providers continue to merge. The greater level of choice and complexity within the pensions market has also made it harder for individuals to appreciate the best choices for their retirement savings. This is perhaps another area in which technology can be used as a valuable tool to aid their understanding.
FR: Do you support the introduction of a Pensions Dashboard and what features would you like to see offered to best support savers?
The Pensions Dashboard is a major and positive step forward in allowing savers to view the value of their pension pots accumulated over their working life. However, it will be a massive challenge to be able to show different types of pension from different providers in a consistent format and on a true like for like basis.
To achieve this, one of the features which would be beneficial to include would be to allow people to see the current cash value of all sources of their pension, including any Defined Benefit pensions as well as the cash value of these pension amounts and any future contributions projected to a chosen age (both allowing for an estimate of future inflation). In addition, any possible inflation-adjusted future income that could be achieved by savers should be set out in a clear way. For example, any Defined Benefit and Defined Contribution pensions should be separated, and individuals should be shown two possible scenarios in which they decide to take none or the maximum amount of their pension as a cash lump.
FR: How can fixed term income plans be better integrated into retirement planning, and what benefits would this bring?
Individuals should be looking at using fixed term income plans as their first port of call when deciding on the desired amount of cash they want to hold in their pension pot including the cash taken at retirement. Additionally, during the early years of retirement, fixed term income plans can be an important source of guaranteed income for retirees as well as having several benefits as they reduce the downside risk of a market correction that can't later be recovered.
FR: If you could see one headline about retirement in 2017, what would it be?
I would like to see headlines about the provision of greater education for retirees when they're faced with the choices of how and when to access their pension funds. It is crucial for consumers to seek advice to make better and more informed decisions on their retirement choices.