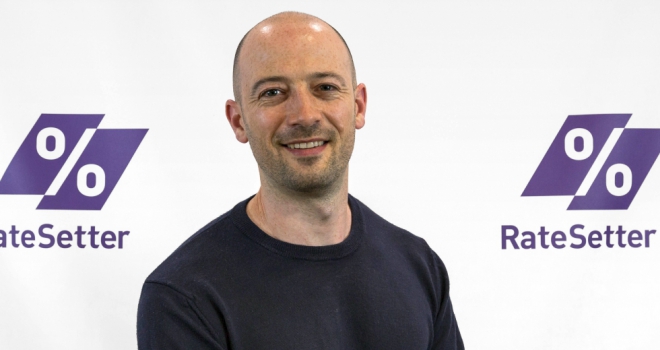 "The level of interest among advisers has been ticking upwards recently, particularly those that have been hunting for a more rewarding alternative to cash savings."
FR: Peer-to-peer platform failures have been in the news recently. Is there is more consolidation to come?
The P2P sector is similar to any other industry in the sense that sub-standard businesses - those that are badly run or have weak business models - simply can't continue for long. On the other hand businesses that are well run, with robust business models that put the customer at the heart of their model, grow. It's a Darwinian process that makes for a stronger P2P sector that delivers good outcomes for its customers.
Currently, there is a handful of established, popular P2P platforms that are operating at scale, and then there is a long list of smaller niche platforms. My view is that consolidation of the number of P2P platforms - and across fintech more generally - is inevitable.
FR: Will the forthcoming regulatory changes hinder or boost the growth of the P2P sector?
The introduction of stronger regulations is the most important news for our industry since the launch of the Innovative Finance ISA. Some have labelled this a crackdown, but my view is that the regulatory changes are a positive development.
The FCA is bringing areas such as risk management and governance into line with the wider financial services industry, putting P2P lending on a par with other mainstream savings and investment choices. That's a good thing for our customers.
It's also a good thing for our business. The most established businesses are the most regulated, so increased regulation is a sign that we are becoming more established.
We have built RateSetter's unrivalled track record over nearly ten years and have been concerned that a few bad actors could ruin the reputation of the sector. Tighter regulation will help to hasten the exit of sub-standard platforms, ensuring that well run platforms can succeed and grow.
The most noticeable change will be for people who invest in P2P for the first time, with a 'try before you buy' concept that seeks to limit initial investments to ten percent of an investor's assets. This is technically a limit, but I think it could become a target - it is our aspiration for everyone to diversify their investment portfolio with at least ten percent in RateSetter.
FR: Will P2P investing become mainstream?
P2P lending has always had the credentials to be a game changer, and we are now seeing it starting to break through as a mainstream investment. For example, the Innovative Finance ISA has gone from a standing start a couple of years ago to £1bn in subscriptions, mainly invested in P2P. We expect it to keep getting bigger.
Via the new regulations, the FCA has confirmed that P2P lending has become an asset class and is now a logical component of everyone's investment portfolio. P2P lending is going to become a lot bigger because over time it will become normal to have invested at least ten percent of your portfolio in it.
FR: Could P2P become more attractive for financial advisers?
Yes – the level of interest among advisers has been ticking upwards recently, particularly those that have been hunting for a more rewarding alternative to cash savings. Of course, some of their clients are looking for racy returns, but given this usually comes with higher levels of volatility, steady and consistent investments like RateSetter are a useful addition to achieve a balanced and diversified portfolio.
We already have advised money investing with RateSetter and we are actively looking at how we can broaden access to more advisers and make it easier for them to manage investments with RateSetter - so watch this space for more news on this!
FR: Should P2P platforms should consider becoming banks?
With P2P lending about to become a mainstream investment that provides an accessible way for people to earn more on their money, we think it would be a step in the wrong direction to become a bank. There are enough banks, giving customers plenty of choice for commoditised savings. By contrast, P2P is an investment that offers much more value. This is where we think our opportunity lies.