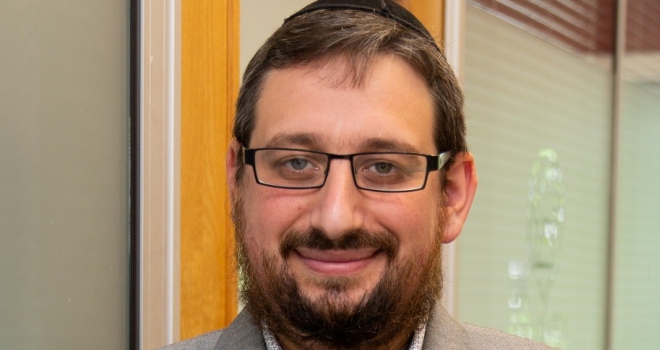 "We're also interested to see how the use of data and machine learning will aid the market and allow advisers to make smarter decisions"
We spoke to Maxim Cohen, chief executive of the UK Adviser, about the launch of the firm's franchise business and its exclusive referral partners programme.
FR: The UK Adviser is the first mortgage franchise business to be accredited by the BFA – what does this mean for business and why is it so important?
BFA is the regulatory body for franchising in the UK, and has long played an important role in helping potential franchisees to recognise and invest in franchises of the highest quality. To be the first and only accredited mortgage firm, shows our credibility as a franchise business and protects potential franchisees that would like to venture into this unique and exhilarating prospect.
Being accredited demonstrates an ongoing commitment to a strict code of ethics and sustainability. It also demonstrates to potential franchisees that we are serious about our brand and that we adhere to the guidelines set out by our membership.
It's such an exciting time for the financial services industry, and franchising has never been in better health than it is now, with research showing both short- and long-term growth trends to be very strong. This has assisted in shifting negative opinions of the sector that arose following the economic downturn in 2008.
FR: What are The UK Adviser's main aims or focuses in 2018 and going into 2019? Do you have any exciting news or plans you can tell us about?
2018 has been an exciting year for The UK Adviser and saw the official launch of our franchise business. Going into 2019, we're looking forward to welcoming newly-qualified franchisees that have come through the UK academy. This is our own programme that offers training tailored to each level of experience, from those new to the industry, to already qualified advisers.
We have recently partnered with the Institute of Financial Accountants, this allows their accountants to refer clients to UK Advisers under our referral programme.
We will also continue to boost awareness amongst consumers of the benefits of The UK Adviser, whether it's for a first-time buyer needing help with a mortgage, a home owner thinking about remortgaging, or a business owner requiring finance to grow. With a national network of highly-qualified experts, we offer unlimited and unbiased mortgage advice to all corners of the UK.
Finally, we have launched our exclusive referral partners programme, which allows professionals to refer their clients to the UK adviser through our online portal.
FR: What new products or criteria would you like to see become mainstream in the market, and what changes are you predicting in the near future?
The past 18 months have been an exciting time for the market, with lenders offering new products to add value and suit changing demands for funding. This has allowed them to cater to varying needs and circumstances through different lending products. We have seen first-time buyer loans with a greater loan to value, although we haven't returned to pre-2008 levels of 100% or more. There are also some great buy to let products available as the category continues to change in light of new taxes and tighter restrictions.
Understanding the client in-depth will also allow advisers to recommend the most suitable products, as well as enabling advisers to upsell and cross sell. We're also interested to see how the use of data and machine learning will aid the market and allow advisers to make smarter decisions beyond simply the considering income and credit score of a client, taking into consideration other more complex attributes such as spend, health and education.
FR: What are the biggest issues facing advisers in the current economic environment and what should they be aware of when dealing with clients?
In October 2017, the Prudential Regulation Authority introduced specific lending criteria for portfolio landlords which has had an effect on many experienced landlords' ability to obtain funding.
Under these rules, as part of the lending process, mortgage companies now have to undertake a full analysis of the landlord's entire property portfolio. The increase in the amount of information required results in a more complicated and in depth process.
There is some uncertainty about whether some lenders will continue to operate in the portfolio landlord market because of this. Although from a residential point of view this is positive, moving forward we'd like to see the industry having more confidence in portfolio landlords, relaxing these strict changes.
In addition to this, there is of course doubt around Brexit and its effect on the appetite for lending, as confidence in the property market has been dampened, resulting in a pullback in lending for the sector.
FR: If you could see one headline about the financial services market in 2019, what would it be?
'Brexit causes a boom in the economy – Britain is open for business.'