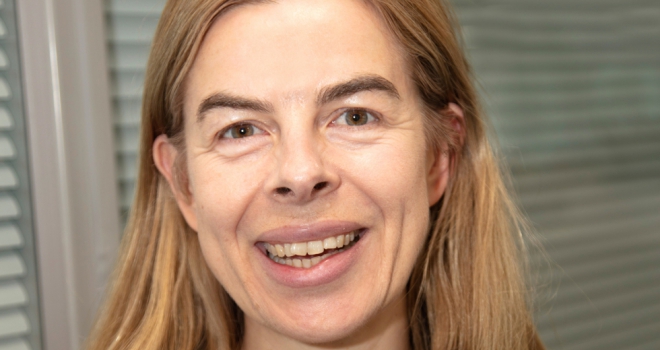 "The rules should be changed to require advisers to have the right qualifications to be able to advise across mainstream, RIO and equity release products."
We spoke to Nici Audhlam-Gardiner, commercial director of OneFamily, about why the future of mortgage lending is hybridised and why the FCA should change its rules on later life qualifications.
FR: As commercial director of OneFamily, what does your role involve and what does a typical day look like?
My role requires me to lead the commercial strategy and performance of OneFamily–developing our products which include investments, over 50s insurance and lifetime mortgages. My role is focused on developing our offering to meet the needs of our broad customer base and the intermediaries that serve them.
I have a great team who understand the market really well and are dedicated to supporting intermediaries.
FR: Looking specifically at later life lending, how do you foresee the market continuing to evolve?
The later life lending market is becoming more of a continuum across mainstream, retirement interest-only (RIO) and lifetime mortgages. We are starting to see intermediaries who can advise across all three categories of mortgage. Ultimately, I believe that products will become hybridised so that a mainstream mortgage can seamlessly convert into a lifetime mortgage – but this will require the regulators to break down siloed rules.
FR: The FCA has been urged to reconsider the current placement of retirement interest-only mortgages within its mainstream mortgage rules. Do you think mortgage advisers should be offering RIO products without necessarily having equity release qualifications/authorisation and should the rules be changed?
I am certain that the rules should be changed to require advisers to have the right qualifications to be able to advise across mainstream, RIO and equity release products. This has to be the best outcome for the customer, when all lending solutions are evaluated side by side to find the one that best meets their individual circumstances. I accept that the current regulation requires RIO advisers to signpost if equity release might be a better solution – but without a true understanding of what equity release is, there is a risk that an adviser won't feel confident to signpost it.
FR: Will lifetime mortgages ever be considered 'mainstream'?
We are already seeing signs that lifetime mortgages are becoming mainstream. Household brands, such as Nationwide, are getting involved in lifetime mortgage advice. When Nationwide announced their entry to the market, there was near universal positivity from the press – that wouldn't have been the case five years ago, when journalists were much more sceptical about the product, despite the marked changes in industry standards, brought about by the Equity Release Council.
Lifetime mortgage customers are also much more accepting of the role of the home as part of their retirement solution, according to advisers nearly two thirds of their clients (61%) see their home as a financial asset to use in retirement. Furthermore, the majority of children have no expectations of inheriting their parents' property, preferring that the parent uses the equity to improve their own retirement. An overwhelming 91 per cent of adults say they would prefer their older relatives to spend all of their money to enjoy their own life rather than leave an estate.
FR: What advice would you give to intermediaries who are new to the lifetime mortgage market?
I'd suggest that intermediaries consider entering gradually – perhaps starting by referring lifetime mortgage customers to a specialist adviser, while building confidence in identifying needs and then taking advice inhouse. It is worth exploring the support that lenders can provide in exam preparation, compliance and marketing support. At OneFamily, we are keen to support firms entering the lifetime mortgage market in this way.
FR: If you could see one headline about the later life lending in 2019, what would it be?
The headline I would like – 'Regulator announces level playing field for later life lending advice'.