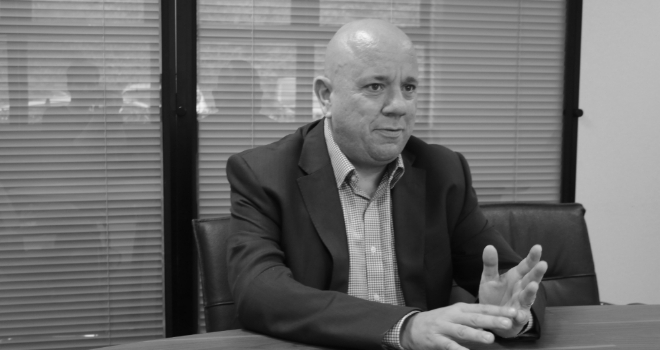 "Demand for specialist finance is growing and whilst Brexit related conditions may hinder the plans of some property investors, there is still room for optimism."
Paul Crewe, Managing Director at Smart Money, about increased consumer confidence in the bridging market and whether Brexit will hinder the market.
FR: Bridging lending has seen a five-fold increase since 2011 – why do you think this is, and is the trend set to continue?
Increased consumer confidence has played a big role in the growth of the bridging sector over the past five years. This has stemmed from rising house prices, low funding costs, heightened professional standards and a stronger regulatory influence.
We've also seen a raft of new entrants entering this sector and increased competition place additional pressure on pricing to drive rates lower and lower. Some big names are now operating within this sector who have crossed over from other specialist markets. There are a number of recognisable bridging specialists who have expanded their operations and private lenders who can sometimes pass under the radar but have some great offerings. Meaning there is now a much wider variety of options available to borrowers and the intermediary marketplace. When you combine all these factors it certainly bodes well for the continuation of this upward trend.
FR: How will Brexit and the wider economy continue to affect the second charge sector into 2018?
Does anyone really know for sure? There will be many twists and turns in upcoming negotiations so it takes a braver person than me to predict any Brexit related future. Political and economic uncertainty is never good for any firm operating in and around financial services and we are heading into unknown waters.
What we do know is that demand for specialist finance is growing and whilst Brexit related conditions may hinder the plans of some property investors, there is still room for optimism. It could be the case that the major multinational banks operating in Britain are hit hardest and smaller, more flexible second charge lenders adapt quickest to fill any potential lending void. But we just don't know for sure. However, as we've seen time and time again, in any challenging period opportunity always arises for brave and forward-thinking businesses.
FR: What advice would you give to brokers who are new to the specialist lending market?
The word specialist is the key to this sentence. Working with a specialist who knows the market inside and out has always been the key to maximising revenue and client satisfaction across any sector. The fact remains that the majority of lenders operating within this space still don't deal with individual intermediaries, which means that your clients could be missing on the best available deals. This is where a master broker really comes into their own as advisers can stay whole of market. Although, when aligning with any specialist partner it's vital to choose carefully who you work with.
On this point I would urge intermediaries to use a master broker who offers the choice of an advised or non-advised process so there is the option to stay involved with longer-term clients. And ensure that they have advisers/underwriters with in-depth product knowledge and access to a full second charge panel – not just a one-size-fits-all sourcing system which dictates all customer outcomes.
FR: How is technology affecting the second charge market?
Technology is influencing every sector in and around the mortgage market and second charge is no different. Any technology which significantly improves the client journey should be embraced but this is not the be all and end all. Lenders have invested heavily in their systems and this has helped speed up and improve service standards.
Many back-office improvements can also be made with the correct implementation of technology and we've seen some positive sourcing system integration. However, this is a careful balancing act in the second charge market as we are often dealing with complex cases.
Most second charge cases are not black and white and need to be assessed on an individual basis to ensure the best client outcome. Knowledge, experience and relationships are important elements which a computer algorithm doesn't necessarily have. So we need to tread carefully and implement technology in the right ways - not just for the sake of it.
FR: If you could see any headline about specialist lending in 2018?, what would it be?
It's the headlines that we don't immediately notice which can often be the most telling. We only want to see specialist lending in the headlines for the right reasons and – trade press aside – this is not always the case. So headlines emerging from any area of specialist lending which incorporate the words 'continued or sustained growth' would be music to my ears.
We've seen the second charge market go from strength to strength post MCD implementation and any forward momentum would be welcomed over the next 12 months. Overtly bombastic headlines are not really what's needed as we continue to operate under a lingering cloud of political uncertainty. So I'd settle for a regular supply of relatively inconspicuous but optimistic headlines any day.