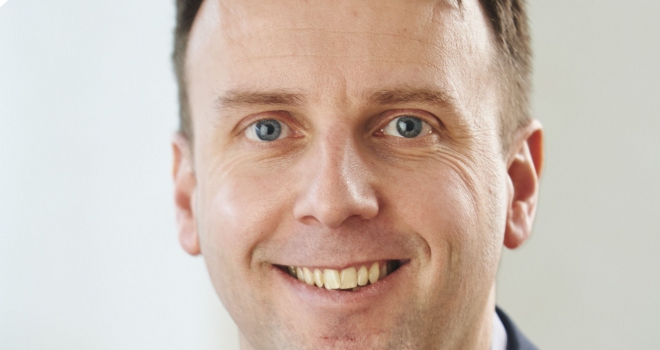 Financial Reporter chats to Richard Groom, head of mortgage sales at the Tipton & Coseley Building Society, about
As Head of Mortgage Sales at The Tipton, what does your role involve and what does a typical day look like?
My time is normally shared between managing my team at the Tipton and staying close to broker contacts, which is essential for a lender of our size. So I make sure that I maintain regular contact with mortgage writers, business owners and network/club members who can be a great barometer to what is happening in the mortgage market. It's vitally important to listen to brokers, understand the challenges they face and offer solutions to help them.
What are the Tipton's main aims or focuses in 2019 - do you have any exciting news or plans you can tell us about?
To build upon the success we enjoyed last year when we enhanced our residential criteria. This included our Later Life lending proposition where we were the first Building Society to launch a RIO mortgage. We also have exciting plans to develop our BTL proposition during 2019, following the launch of an ex-pat BTL last month. Over the coming months we will be adding to our BTL range with a new Limited Co. BTL product.
Making it easier for brokers to deal with us is also a priority in 2019. So we are investing heavily in an improved broker portal. What's more we plan to update our intermediary website during the year.
You recently launched an expat BTL range – why do you think an increasing number of expats are looking to start or add to their BTL portfolios in the UK?
An estimated 5.5 million Brits already live overseas and this number is likely to increase. Clearly this creates an opportunity for the mortgage market. Ex-pat mortgages not only help people retain their roots in the UK but also provides them an opportunity to invest in UK property.
What are the biggest issues facing advisers in the current economic environment and what should they be aware of when dealing with clients?
I would encourage advisers to embrace new technology in order to be prepared for the post MMR world. By doing so it will help them ease the administration burden, remove frequent duplication of work and provide them with more time to spend with new and existing clients.
How can mortgage underwriters add value to the work of mortgage brokers?
At the Tipton we provide brokers access to experienced manual underwriters who regularly help with specialist and niche cases. So maintaining an open and proactive channel of communication between brokers, BDMs and underwriters is crucial to providing solutions for the specific needs of individual clients. In my view every client is different. For example last year a broker approached me about the difficulties she was having placing newly qualified dentists due to a lack of self-employed history. We worked as a team to uncover a solution and with our underwriters' expertise were able to update our lending policy. This meant that within a matter of weeks we were able to provide the broker products, which met the needs of newly qualified dentists.
If you can see one headline about the mortgage market in 2019, what would it be?
'Building Societies a Great British success story'. Sadly a lot of the good work of the mortgage industry gets overlooked or ignored, particularly within the building society sector. The industry as a whole has made great strides over the past few years helping clients secure in most cases the property of their dreams. So as an industry we need to shout louder about the great work we do in helping clients and the improvements we have made in terms of innovation and solutions.