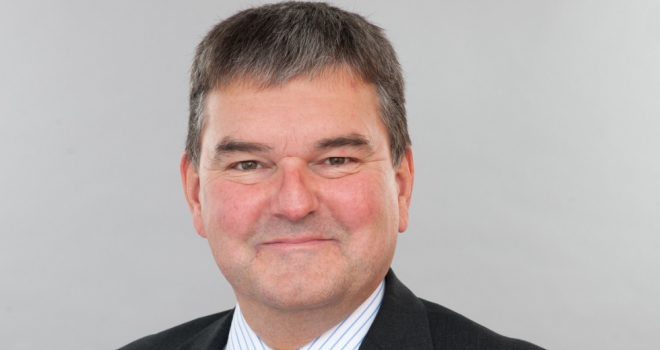 "I would like to see more product innovation in the intergenerational lending space."
We spoke to Roger Knight, lending manager at Newbury Building Society, about the expansion of the retirement interest-only market and why age is just a number.
FR: Newbury Building Society recently launched its first retirement interest-only product – why did you decide to move into this market?
As a mutual building society, we listened to our members who expressed a need for a retirement interest-only mortgage. People are living for longer and therefore, it is our responsibility to ensure we are offering the right products at the right time.
It is important to make it as easy as possible to help lenders support people looking for finance no matter their age. So, when the FCA cut the red tape and welcomed lending to those in retirement, we took the opportunity to extend how we can help.
We're no strangers to lending on an interest-only basis to people of any age where there is the income to make the monthly interest payments and an exit strategy for clearing the mortgage at the end of the mortgage term. For us RIO was a natural next step.
FR: How do you see the RIO sector continuing to grow and evolve and what other products would you like to see become mainstream?
The RIO market is in its infancy, however, we expect more and more lenders to enter the market over the coming months. This will increase competition which will be good for the consumer as well as drive product innovation and push prices lower.
I would like to see more product innovation in the intergenerational lending space, for example, we have parents and grandparents helping the younger generation to get on the property ladder and we also see the younger generation helping elderly relatives stay in the family home. As we live for longer, these types of products will become mainstream; lenders need to be willing to adapt to this when necessary.
FR: What are the Newbury's main aims or focuses for 2019? Do you have any exciting news or plans you can tell us about?
Providing intermediaries with choices in how they can do business with us is a key part of our service strategy. We recently launched MortgageApply with Twenty7Tec to help intermediaries connect directly with lenders and streamline mortgage applications through to case completion. We are rather excited about this platform and new way of working, and we look forward to developing this further.
Ultimately, our focus, as it has been for a number of years, is to help people buy and stay in their homes. Be that first-time buyers who need to use Government affordable housing lending schemes such as Shared Ownership or the Help to Buy Equity Scheme, or customers that have been forgotten or ignored by the 'big boys' but are very credit worthy; for example, the self-employed, customers buying unusual properties, people self or custom building.
We will continue to be the mortgage lender who helps those who don't necessarily tick all the right high-street boxes.
FR: What do you consider the main opportunities and the potential risks in the current market?
For a lender of our size and flexibility there are numerous opportunities in the market.
I mentioned self-build previously; we have always lent to people looking to purchase a plot of land and build their dream home and we continue to develop our product to help with this.
Our approach to self-employed and customers working on fixed term contracts isn't much different. We can talk through a customer's needs and work on understanding their circumstances and how best to help. All our mortgage cases are assessed on individual merit so borrowers can be reassured they are treated as a person; not just a number. This is particularly important in the event of a self-employed borrower looking for a lender.
We help first-time buyers by allowing their parents (or grandparents in many cases) to be joint borrowers on a mortgage to help with affordability. 100% of property ownership, however, stays in their name. We can then combine this by splitting the mortgage into parts by having different mortgage terms to fit with the borrowers earning potential and individual circumstances. Flexibility is key.
In addition, the Government's Help to Buy Equity Loan scheme is now over five years old, which means customers will have to start paying interest to the Government on their loans. We are one of the few lenders in the market who will help customers release capital on their property to help repay their loan; we are reviewing how else we can further help borrowers with this. We also help a lot of first-time buyers purchasing using Shared Ownership, and with more Government funding moving into this tenure, we will continually review how we can extend what we do.
People who are paid in a foreign currency is another area of opportunity for us. That could be an expat looking to buy an investment property or a home for their family to live in. Or it could be someone living in the UK but paid or has assets in a foreign currency.
As far as risks are concerned, and I hesitate to mention it, Brexit is King as we all keep an eye on what will happen post 29 March. Let's hope it turns out to be another Millennium Bug, and we can keep calm and carry on with business as usual.
FR: What advice would you give to intermediaries who are new to the retirement market?
It is important to remember age is just a number and there are many factors why someone in retirement may want to take out a mortgage which lasts into their sixties, seventies and beyond.
For example, higher house prices may mean it takes longer to repay a mortgage (someone in their 40s borrowing for 30 years will be in their 70s by the time it's paid off), buying a home for retirement close to family which may involve moving to an expensive part of the country, expats returning from overseas wanting to buy rather than rent long-term, parents or grandparents releasing equity from their property to help a loved-one step onto the property ladder and necessary home adaptions to better suit their needs are a few reasons why lending in later life is needed.
If an intermediary is unsure, the best thing to do is to talk to us.
FR: If you could see one headline about financial services in 2019, what would it be?
'Market recovers after Brexit fears!'