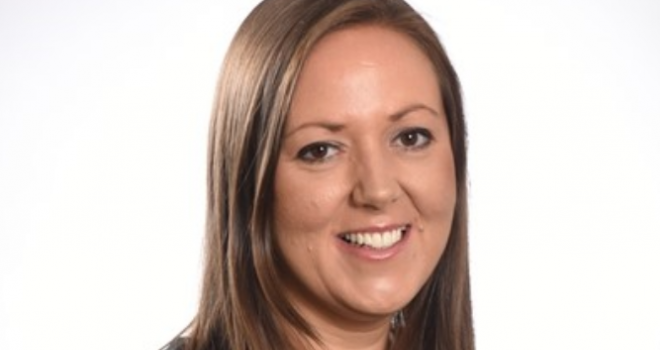 "Technology should always be a helpmate, rather than a substitute."
We spoke to Samantha Ward, head of commercial at Dudley Building Society, about how to tackle 'periods of uncertainty' in the market and how commoditising robo advice could lead to poor consumer outcomes.
FR: You recently became Head of Commercial at the Dudley Building Society. What does the role encompass?
At its heart, it is ownership of the commercial activities of the Society, including the P&L. It also takes in product development, marketing and our business development proposition.
FR: What do you think you bring to this new role?
It's important to recognise that it is a new role for the Society, being in charge of the entirety of our activity from savings to residential lending. Having spent time in a variety of departments, I've had the responsibility for various functions in the business, including savings, lending and strategic change and been immersed in the Society's business and culture. Hopefully, I can bring that well rounded knowledge to bear, as it can be quite challenging to have products out in the market that tick all of the boxes – price, criteria, service and coverage.
FR: You have been with the Society for 17 years. What have been the most significant changes you have seen in that time?
There is so much I can say here! At its simplest, I would say over the last five years or so, we have woken up from being a sleepy building society, redeveloped our entire infrastructure and lending proposition and have built a much wider capability as a result. We have been able to do this because of the change from a backward facing culture to a proactive stance, which embraced the need to put together a talented team that was empowered to enable change.
FR: How important is the intermediary to the Dudley BS?
You may know that in the run up to MMR, we took the (at the time) unique step to have an intermediary-only distribution operation. That hasn't changed so, I'd say, the intermediary is at the heart of everything we do and is really very important to us.
FR: What do you see as the Dudley's key USPs?
I'm not sure that we do anything that's 'unique'. I'm not even sure that anyone does. What we've been good at is understanding the markets we want to operate in and maintaining good underwriting standards. We are quite prepared to do things that others won't and remember that we were the first lender to remove the upper age limit on or mortgages. But at the same time, we won't follow others just because a particular product has suddenly become fashionable.
FR: What are the biggest issues facing advisers in the current economic environment and what should they be aware of when dealing with clients?
We're currently in one of those 'periods of uncertainty', which often translates as a reason to put off decisions. In particular, today's economic and political situation is making people wary of commitment in the property market. I guess that's a natural human condition, but it must be quite hard for advisers if borrowers are reluctant to move ahead with their house purchase or remortgage plans. Technology is also a big challenge and finding what's right for you as an intermediary to improve your service is probably better than blindly following the herd. For example, commoditising robo advice could lead to poor consumer outcomes, which is why I have plenty of faith in human advice, allied to the best use of available technology.
FR: What does your day-to-day role involve and what are your aims in the first 12 months?
I still insist that my primary role is as Mum to my 5 year old! However, workwise I'm a nosey person. I want to be involved in everything. I have a talented group around me and I'm keen that they are given the chance to grow and flourish in what they want to do.
We know that we need to constantly examine what we are doing. So, reviewing our proposition, improving service and implementing better ways of doing things are all in my plans.
FR: How do you see technology continuing to evolve and what are some of the positive and negative impacts you see of emerging tech?
Technology should always be a helpmate, rather than a substitute. I hope that it continues to remove many of the labour intensive tasks but, for complex situations, such as providing advice, I feel that the human expert remains best placed to make the right recommendations. We must remember that mortgages are complex transactions. Getting it wrong can have dire consequences for people, so we have to work hard to get it right. There is no substitute for human experience when dealing with complicated mortgage enquiries, as so many of them are today.