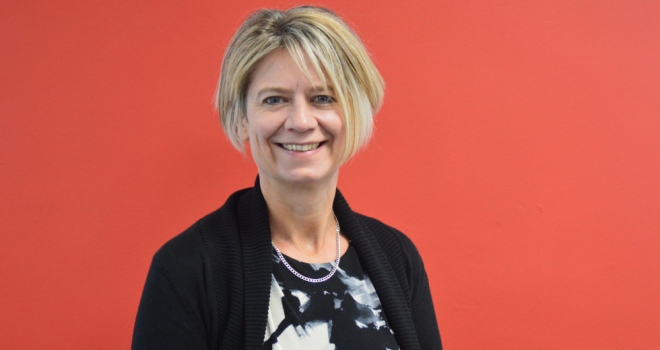 "I think we're almost at the point where bridging finance is no longer seen as a specialist type of funding"
We spoke to Tracey Martin, head of sales at Roma Finance, about potential casualties and consolidation during 2019 and why its lending decision is based on four pillars.
FR: As head of sales at Roma, what does your role involve and what does a typical day look like?
In a nutshell my role is to develop and structure the sales team so we have a long term sustainable growth platform for Roma.
This involves recruiting the right people that line up with our core values of passion, integrity, teamwork, professionalism and enjoyment. As well as this I work on developing and maintaining the right culture and environment to retain and motivate our high quality sales people.
Typical day? There isn't one! Anything and everything that involves growing sales and developing people - coaching, motivating sales individuals, driving results, developing sales campaigns, providing marketing support and event planning. I also work with our key accounts on strategic planning and opening new routes to market.
FR: What are Roma's main aims or focuses in 2019? Do you have any exciting news or plans you can tell us about?
We've experienced successful growth in recent years but it's our business aim to be the lender of choice and the employer of choice. We achieve this by constantly improving our systems and processes and delivering exceptional levels of service at every step of a loan application.
Watch this space – top secret stuff to support growth plans!
FR: What are the biggest issues facing advisers in the current economic environment and what should they be aware of when dealing with clients?
With Brexit unfolding, it is inevitable that there will be casualties and consolidation during 2019. The current market is one of change and innovation which will inevitably strengthen our industry.
It will continue to be important for advisors to understand their customers and ensure the right decisions are made for the customer and the case. It's vital that each case is looked at individually so that the viability of the transaction is realised.
At Roma our lending decision is based on four pillars:
Borrower – does the lender think they are capable of managing and completing the property project?
Story - does the project itself make sense with viable business projections?
Asset – is there adequate security for the loan?
Exit – will the customer be selling or refinancing the property at the end of the project? And whatever the exit route, will the lender's redemption figure be significantly less than the net sale price or net refinance amount, thereby allowing some contingency for the borrower. If not, additional security may be required.
FR: How will technology continue to affect the bridging market?
The use of technology will continue to automate administrative tasks resulting in speeding up transactions.
It's our intention to continue our strategy of investing in technology to constantly improve the way bridging loans are completed for the benefit of our introducers and their customers. It is also important to remember to put the customer at the heart of every transaction so we will be continuing our approach of meeting every potential borrower to truly understand our customers and take a common sense approach to lending.
FR: Roma recently launched its Open Banking solution – how will this speed up the underwriting process and what else would you like to see implemented over the coming years?
Before launching open banking we already completed many cases inside fifteen days. Implementing technological solutions such as Open Banking has helped to further streamline our processes. It's proven to be the fastest, easiest and most secure way for our customers to provide us with access to their bank statements thus enabling our underwriting team to process applications even quicker than before.
FR: If you could see one headline about the financial services industry in 2019, what would it be?
I think we're almost at the point where bridging finance is no longer seen as a specialist type of funding, but is becoming much more the funding of choice for property acquisition, renovation and conversion. This can be evidenced by the rising figures provided by the ASTL on a regular basis and our own experience of increasing volumes. So the headline that would be nice to see is: 'Bridging finance is the most popular route for property professionals.' But maybe it already is?